'Squad Princess' Omar Blindsides Biden – Pulls The Rug Out From Sleepy Joe, Says He's The Wrong Choice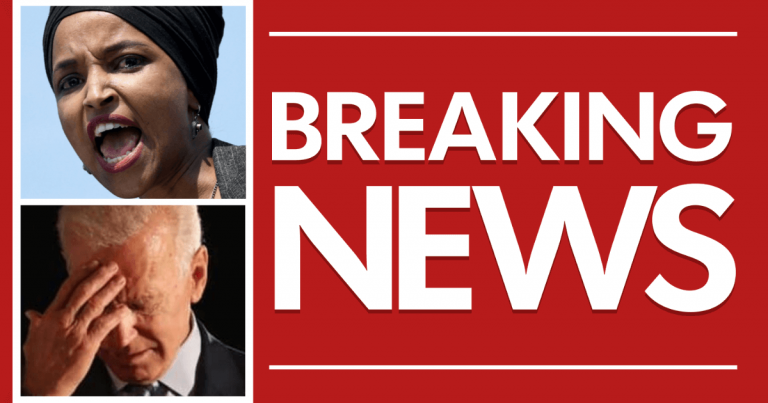 Omar turns on Joe – she just ripped the party in two!
We all know Democrats usually march in lockstep—but it looks like they're falling apart these days.
According to the media and polls, Joe Biden seemed to be the most electable man or woman to beat Trump in 2020.
But, while strategists think the moderate is right for the nomination, the far Left in the party would rather tear it all down.
In fact, "squad" member Ilhan Omar just dumped Joe Biden—claiming he's not right for her vision of America.
From Daily Wire:
Omar declared that the Democratic Party needs "a president who realises we are not just fighting for one election, we are fighting for the very soul of our democracy and what society we want to become."

When The Guardian asked Omar if Biden could fill that role, she made clear she does not believe he could.

"There are few people who fit into the kind of progress that we all want to see in this country. And I would say he is not one of them," she told the outlet.
Wow. Omar throws Biden out with the trash, saying he's not the person to bring the progress she "wants to see in this country."
What kind of progress is that, Omar? Forcing socialism onto our society? Stripping Americans of their right to bear arms?
How about forcing the United States to abandon its ally Israel?
You really need to be specific. Your definition of "progress" might not match the rest of ours.
This is pretty typical of the Democratic Party, these days. Any moderates that are still around are being tarred and feathered.
If you're a Democrat and you like the free market, look out! Because they're coming for you next.
Omar thinks she's some kind of spokesperson for the Left. Much like her friend AOC. She thinks her comments will carry weight with Democrat voters.
Will they? If they choose a far-left candidate over Biden, the race is probably over before it begins. Trump will eat their lunch.
More than that, all this fighting—in front of the whole world—is showing America how Democrats would lead this country.
And no one wants that.
SHARE if you think a Democrat civil war will hand Trump a 2020 re-election!
Source: Daily Wire