Pro-Border, Pro-Life Democrat Under Siege – Texas Primary Rocked by SCOTUS Decision Leak for Henry Cuellar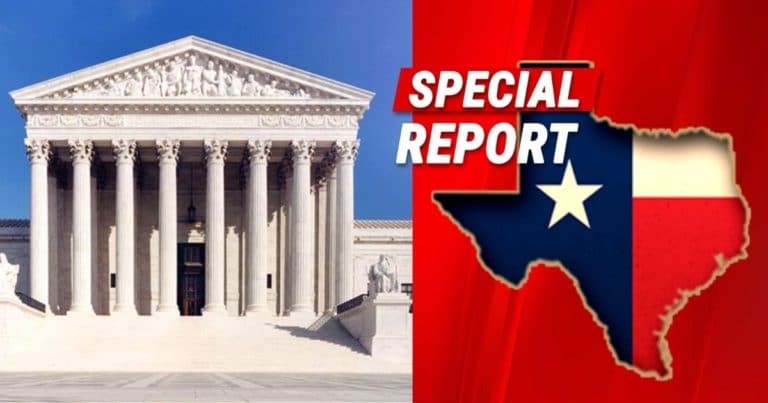 What's Happening:
The leaked draft opinion from the Supreme Court's upcoming ruling on Roe v. Wade has shaken the liberal establishment.
They are panicking that their biggest cash cow is going to be outlawed in numerous states.
The news seems to have thrown a wrench in a primary battle along the Texas border. And has forced a so-called pro-life Democrat to expose his true colors.
From The Hill:
The leaked draft Supreme Court ruling overturning Roe v. Wade is throwing a late curveball into progressive efforts to unseat incumbent Rep. Henry Cuellar in a Texas Democratic primary runoff.

Cuellar is known by many as the last anti-abortion Democrat in Congress, while his progressive primary opponent, Jessica Cisneros, has been forcefully in favor of abortion rights, earning her the support of national abortion rights groups…

Cuellar addressed the news head-on in a statement on Tuesday in which he called himself anti-abortion but cautioned against an outright ban on abortion.
Rep. Henry Cuellar made a name for himself by exposing Biden's open border. He has been vocal in securing the border from the millions of migrants that have been flooding in.
But it seems he was just trying to follow the winds of politics. The open border has motivated border towns to vote for Republicans, despite high Hispanic populations.
It is possible Cuellar came out in front of this issue to keep voters happy.
Because when news leaked that the Supreme Court might overturn Roe, Cuellar came out against it.
His primary rival is a progressive leftist who supports all forms of abortion. Cuellar, a supposed pro-lifer, condemned the possible ruling.
Like other Democrats, he distorted the story calling it an "an outright ban." The ruling, if true, will give states the power to decide abortion policy.
It does not ban abortion, just removes the federal mandate that forces all states to allow it.
Cuellar should know better, considering he claims to be "anti-abortion."
This ruling has exposed this Democrat for the pro-choice candidate he is. Hopefully, voters in his district will see the light and rally around someone who believes in life.
Key Takeaways:
The possible SCOTUS ruling on Roe has shaken up a South Texas primary race.
Incumbent Democrat Cuellar is running against progressive Cisneros.
The supposed pro-life Cuellar came out against the ruling, calling it an "outright ban."
Source: The Hill