SHOCK: Project Veritas Sneaks Into Border Camps – Video Exposes Never-Before-Seen Tragedy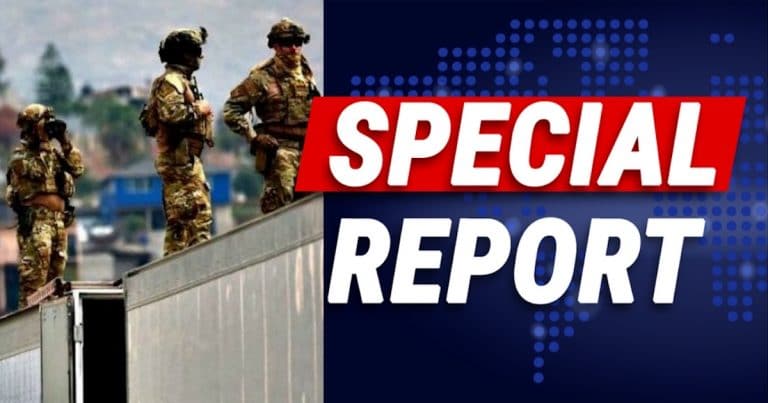 What's Happening:
We recently learned that Joe Biden wants to leave a legacy like FDR. Well, he may get that legacy, but not in the way he's craving.
Thanks to Biden, our Southern border is overrun with illegal aliens. The administration, seemingly lacking a plan, has crammed thousands of them into buildings made for a few hundred.
This is thanks to Biden shutting down numerous Trump-era policies that kept the border under control.
Biden tried to hide the massive crisis, but plenty is coming out now.
Project Veritas got into one facility and came out with startling footage.
It makes FDR's Japanese internment camps look like the Plaza Hotel.
From Daily Wire:
Secretly recorded video obtained by Project Veritas reportedly shows migrants, including children, being held under a bridge in a "makeshift" processing center for U.S. Customs and Border Patrol (CBP)…

"In the clip, dozens of migrants are seen sleeping on dirt with nothing but a space blanket and the clothes on their backs."
Project Veritas recorded secret footage of one of Biden's detention camps. Illegal aliens, including children,
are being held under a bridge of the Rio Grande.
Video reveals they are not even kept in tents, but fenced in like animals. According to reports they are given simply a space blanket to protect them from the elements.
This is truly horrifying footage. Democrats constantly attacked Donald Trump's immigration policies, going as far as to call him racist.
But did he ever do anything like this?
He didn't want aliens coming here illegally, but he treated everyone like human beings.
Seriously, if you saw an animal shelter like this, would you be happy about it? Probably not. You'd probably call the ASPCA and the police to report them.
But Biden is doing this to human beings, instead of simply sending them back home.
Tell me something, how is this better than building the wall and having them remain in Mexico? I'm sure the facilities the Mexican government built were better than this.
Yet the media claims Biden is a far more "humane" and "compassionate" leader than Trump.
Right now, he looks more like the devil.
Key Takeaways:
Secret video footage revealed the deplorable conditions of a Biden detention center.
Migrants are forced under a bridge, fenced in with only a blanket.
Biden's border policies have led to a massive humanitarian crisis.
Source: Daily Wire