Left-Wing Protesters Try To Ruin Biden's Inauguration – Police Arrest People Damaging ICE Building In Portland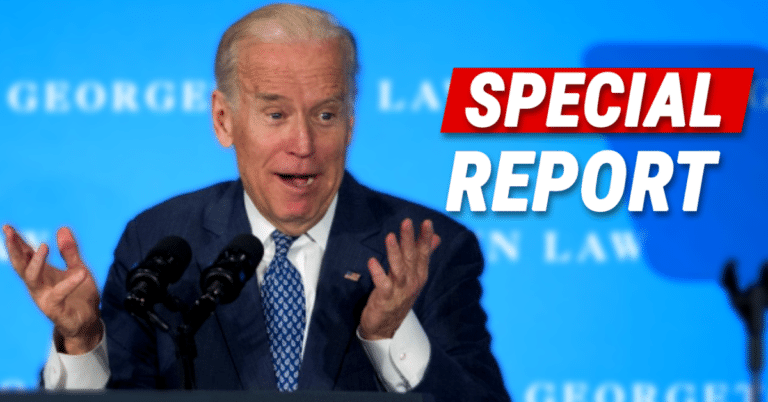 What's Happening:
We all watched as left-wing activists caused no end of trouble across blue states over the Summer.
Democrats didn't seem to mind. Heck, some of them appeared to applaud their actions and call for more.
But suddenly, after January 6, Democrats are now back on the side of "law and order." They condemned what happened on Capitol Hill (which, coincidently, affected their offices) and even blamed Trump for it.
They have even attacked Republican senators, accusing them of "inciting" what happened.
Now, it seems, Democrats are back to ignoring unrest. Why? Because left-wing rioters are back at it again.
From Fox News:
Police declared an unlawful assembly Wednesday night in Portland, Ore., after about 150 rioters caused damage to a federal immigration facility in the city, according to the authorities…

Other cities saw some tension on Inauguration Day. Seattle witnessed property damage and objects hurled at cars; reporters said demonstrators were protesting against President Biden and law enforcement, and carried a sign reading, "Abolish ICE."

In total, eight adults were arrested for crimes ranging from rioting and possession of a destructive device to reckless burning.
On the day of Biden's Inauguration, rioters appeared in Portland (and other cities) to once again protest and riot.
In Portland it got so out of hand, the police had to intervene. People claiming to be a part of Antifa, who specifically claimed to be protesting Joe Biden, assaulted a federal building.
Reports indicate protesters were using pepper ball guns, stun guns, shields, fireworks, and rocks. Hmm… doesn't sound like peaceful protest, does it?
Funny how these left-wing rioters don't even like Joe Biden, huh? Democrats celebrated these folks last year as if they were on their side.
I guess they didn't get the memo. They seem to dislike Joe as much as they hated Donald Trump.
The real question is, what will be Democrats' response? Will they condemn these actions, as they condemned the Capitol Hill events?
Or will they pretend like this isn't as bad?
Of course this isn't front page news on most mainstream media sites. To them, it doesn't benefit their agenda.
Maybe Joe Biden will break under their pressure and give into their radical demands.. We really can't say for sure.
Do you think all rioters should be condemned?
Key Takeaways:
Groups protested and rioted in numerous cities on Inauguration Day.
Police had to break up an assault of a federal building in Portland.
The leftist group claimed to be protesting Joe Biden.
Source: Fox News