President Trump Just Announced A New Rally – Donald Is Heading Down To Campaign For January Georgia Race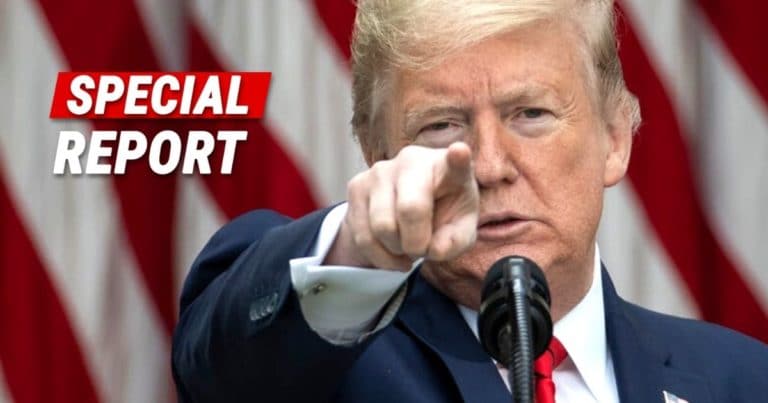 What's Happening:
Over the fall and winter, President Trump has refused to give up. In fact, he has been fighting several battles on many fronts.
Most recently, he's been battling Congress to actually make good on their word. He is forcing them to provide real relief for Americans—instead of foreign nations.
And he's been fighting against the media and establishment to expose major problems in the 2020 election. Problems the left wants to totally ignore.
But he's not done yet, not by a longshot. He is prepared to go to Georgia to campaign for two crucial runoff elections happening in days. From Fox News:
With the Republican majority up in the air in the Senate, President Trump has scheduled a rally in Georgia in hopes to get Sens. Kelly Loeffler and David Perdue across the finish line.

"On behalf of two GREAT Senators, @sendavidperdue & @KLoeffler, I will be going to Georgia on Monday night, January 4th, to have a big and wonderful RALLY," Trump wrote on Twitter. "So important for our country that they win!"
President Trump announced he would be traveling to Georgia to hold a rally for Sens. Loeffler and Perdue.
Both incumbents face Democrat rivals in a runoff election this month. Should Republicans hold onto these seats, the GOP will have a firm majority in the Senate.
If Democrats win both seats, the Senate will be slip 50/50, creating problems down the road.
This might sound like a routine situation, given Georgia's overwhelming Republican majority. But the seat has been ground zero for the agonizing election battle still going on.
Both the Republican governor and secretary of state have contradicted Trump and his team's allegations, and many are concerned about Georgia's ability to conduct fair and honest elections.
For this election, the GOP is leaving nothing to chance by pumping millions into these campaigns and getting at least 4,000 poll watchers.
Trump himself will be appearing to put in the good word for these two senators.
Do you think Trump should head down to Georgia to support these Senate races?
Key Takeaways:
Donald Trump will be attending a rally on Monday, January 4, in Georgia.
He will be supporting the two Republican senators fighting for re-election.
Georgia has been in the hot seat over major problems with its 2020 election results.
Source: Fox News