Rand Paul Reveals Turn In Impeachment Case – Nearly Half Of Senators Actually Want The Articles Dismissed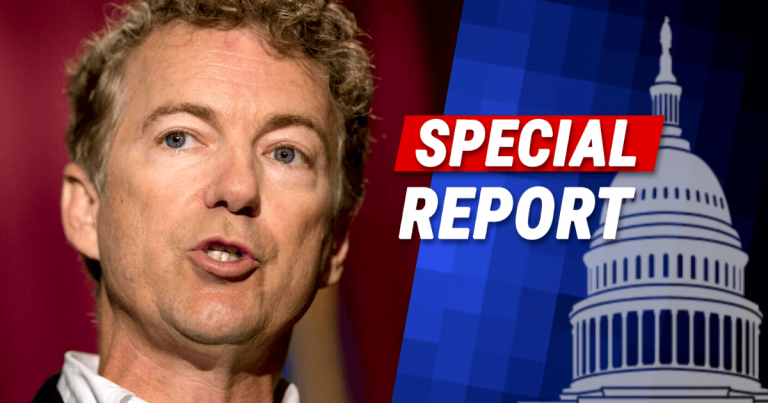 It's only been three days into the Senate trial, but Rand Paul just released some exciting news.
The Democrats opened with their arguments against Trump yesterday. And the best they had was more Adam Schiff – hah!
Shifty Schiff bored everyone who was listening with what we thought were his wild claims and unconvincing arguments.
And now it seems Republicans in the Senate are fed up with this dog and pony show. Why?
Well, only a few days ago, throwing out this impeachment seemed dead in the water.
But now, according to Senator Rand Paul, it seems to be gaining steam big time.
From Daily Wire:
"There are 45, with about five to eight wanting to hear a little more," Paul said in reference to Republicans' 53-47 majority in the Senate. "I still would like to dismiss it, but there aren't the votes to do it just yet."

"I will push it at some point," Paul said. "The more Adam Schiff speaks, the more we become unified."
Woah. Paul dropped a ball on the Democrats when he declared 45 Republicans are on board with dismissing the entire trial.
He said five to eight other senators are considering it.
Rand made it clear this has everything to do with Adam Schiff's terrible performance before the Senate.
He said the more he talks, the more Republicans are convinced this is a sham. Instead of driving a wedge between the party, Schiff's ridiculous antics are uniting them.
Uniting them against impeachment, that is.
Democrats used the media to hype up a case against the president. If you were to believe CNN, the New York Times, and other liberal outlets, you would have thought Trump was doomed.
But when Schiff has his chance to make his case before the Senate, the opposite is happening.
Republicans are seeing this charade for what it really is.
How much more will this go on before every last Senate Republican says, "Enough!"? We're hoping any day now.
SHARE if you want these impeachment articles dismissed!
Source: Daily Wire