Tara Reade Dares Biden To Take Polygraph – And New Court Evidence Backs Her Up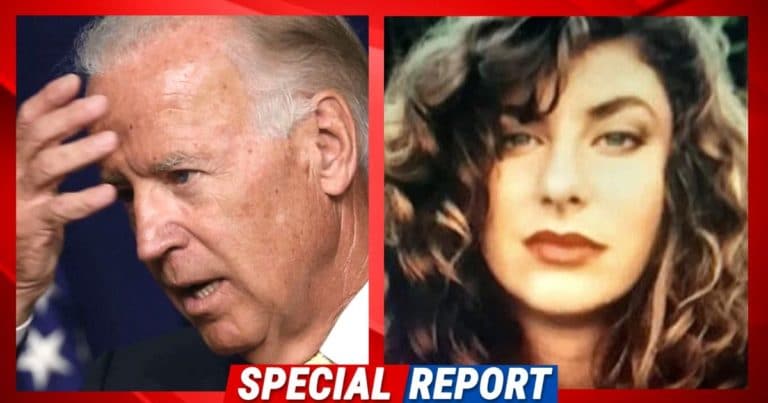 Tara Reade is turning the screws on Joe Biden. And, new bombshell evidence is supporting her story.
In a new interview with Megyn Kelly, Reade was asked if she would take a polygraph.
The woman then turned it into a challenge for the presidential candidate.
From Daily Wire:
When Kelly asked Reade if she would be willing to take a polygraph test, Reade said bluntly, "I will take one if Joe Biden takes one."
Wow. Talk about throwing down the gauntlet. Reade said she would take a polygraph test over her accusations against Biden. But only if Joe will take one as well.
This seems to suggest Tara Reade is certain she'd pass a polygraph test. But what about Joe?
Biden denies he ever assaulted Reade. But he refuses to release documents that could clear his name… or prove his guilt.
A polygraph might be useful. It could help us understand which person is telling the truth and which is full of hot air.
But hours after Reade made this challenge, new court documents surfaced. And they seem to support her story.
From The Tribune:
A court document from 1996 shows former Senate staffer Tara Reade told her ex-husband she was sexually harassed while working for Joe Biden in 1993…

In it, he writes Reade told him about "a problem she was having at work regarding sexual harassment, in U.S. Senator Joe Biden's office."
Well, if the standard over allegations is "believe all women," then every last #MeToo supporter should be backing Reade by now.
This court document, from 1996, reveals Reade's ex-husband testified that she told him about harassment in "U.S. Senator Joe Biden's office."
That lends a lot of weight to her original story. It certainly doesn't contradict it.
Remember, #MeToo supporters believed Brett Kavanaugh's accuser. Even though she didn't remember specific details about the event, nor did she have a single person that could corroborate her story.
Yet now, we have a court document from just a few years after Reade's alleged event. Her ex-husband testifies under oath something that supports her claim.
Shouldn't liberals who "believe women" be demanding Biden's head right about now? How much you want to be they will ignore this entirely?
They were willing to believe Kavanaugh's accuser with much less.
Listen, we don't know for sure what really happened. Biden is innocent until proven guilty. But more evidence is coming out.
Any honest person should be demanding answers from the former VP. Shouldn't he provide more than just a denial?
SHARE if you think Biden should take a polygraph.
Source: Daily Wire, The Tribune