Red State Drops The HAMMER On Sanctuary Cities – Sends Illegals Running For The Hills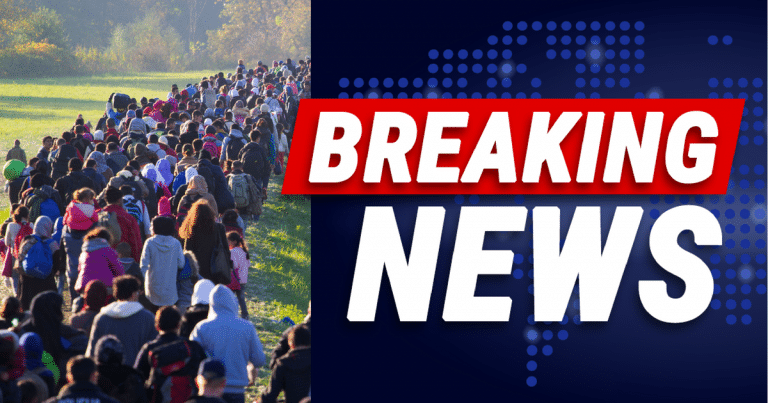 What's Happening:
Joe Biden does next to nothing as the border crisis continues to grow out of control.
We've learned all about how the administration is struggling to house the thousands of illegals crossing the border.
And many of them are flocking to the wider 48 states. But one governor is telling illegals they aren't welcome.
From Fox News:
Montana Republican Gov. Greg Gianforte signed legislation banning sanctuary cities throughout the state earlier this week.

"We are a nation of laws, and immigration laws will be enforced in Montana," Gianforte said in a statement," the governor said in a statement.

The legislation allows the state's attorney general to pursue civil action against jurisdictions that refuse to comply with federal laws.
Montana has just signed a bill that outlaws sanctuary cities.
This means, the state can go after any city or county that seeks to protect illegal aliens.
As you probably know, a "sanctuary" city or region refuses to report criminal aliens to the federal government for deportation.
These sanctuaries effectively protect illegal aliens arrested for a crime. Federal law requires local law enforcement to notify ICE or other agencies. States that refuse are essentially breaking the law.
Right now, there are no "sanctuary" cities or counties in Montana that protect illegals.
But this law will serve as a deterrent for anyone who tries to do so in the future.
While this is all well and good, there are still several other states who try to put illegals ahead of American cities.
This new law will discourage illegals from setting up camp there, but they will flock to those states who refuse to obey the law.
Until a larger move is taken to end this kind of practice forever, we'll still struggle with sanctuaries of all kinds.
Key Takeaways:
Montana just passed a bill outlawing sanctuary cities and counties.
The state will go after any jurisdiction that tries to protect criminal aliens.
This comes as Biden refuses to protect the border from illegals.
Source: Fox News