Red State Smashes Liberal Holy Grail with New Law – But Even Trump Thinks It's Too Harsh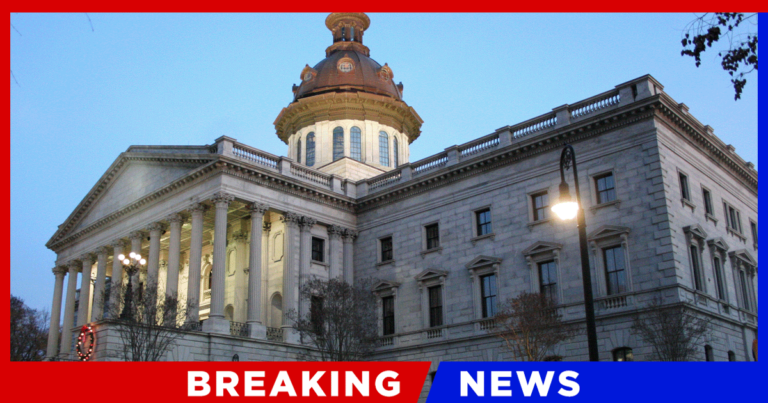 What's Happening:
Ever since the Supreme Court overturned Roe v. Wade, red states have been moving fast to put limits on abortion. Some states, like Texas, have issued outright bans of the practice. Many others have bans around 15 weeks into a pregnancy.
Florida is one of several states that has banned the practice at 6 weeks. Former President Donald Trump, who is currently coming off much more pro-choice than he has before, called that law "too harsh." What is he going to say now, after South Carolina passed an abortion ban of its own?
From Fox News:
The South Carolina legislature passed a six-week "heartbeat" abortion restriction Tuesday that is set to be signed into law by the governor.

The "Fetal Heartbeat and Protection from Abortion Act" passed in the state Senate on Tuesday after the House passed the bill a week prior. The bill allows abortions up until a fetal heartbeat is detectable, which is at roughly six weeks. Gov. Henry McMaster, R-S.C., vowed to sign the bill.
Most red states are passing strict abortion limits, in the aftermath of Roe v. Wade's demise. Democrats have been panicking, seeing as how the holiest of their grails is being destroyed. Leftists, including Joe Biden, have tried to find loopholes to ensure as many women abort their babies as possible.
But they continue to lose in court battles.
South Carolina becomes the latest state to pass a "heartbeat" bill, which forbids an abortion after a fetal heartbeat is detected. Many abortion activists have criticized these kinds of bills, claiming that "nobody" can detect a fetal heartbeat.
I think decades of medical science refute this wild claim.
It's interesting to note that a recent critic of heartbeat bills has been former President Donald Trump. While in office, he was strongly in support of the Supreme Court overturning Roe. And he vowed to support states' rights to decide abortion laws.
So, why is he now opposing measures that can save countless lives? We're not sure. All we can say is, hopefully more states follow South Carolina's lead.
Key Takeaways:
South Carolina passed a 6-week abortion ban.
The bill is like many others in red states, that ban abortions after a heartbeat is detected.
Democrats have been fighting to push abortion ever since Roe was overturned.
Source: Fox News