Red States Just Humiliated Blue States – Republicans Are Going To LOVE This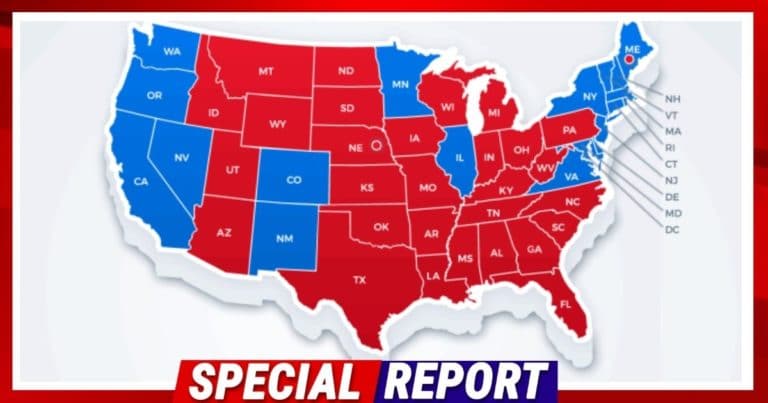 What's Happening:
Throughout the pandemic, Democrats have leaned on fear and hysteria to expand their power.
Even as their states collapsed, they pushed radical and inconsistent restrictions. None of which have been proven to be effective.
In sharp contrast, conservative states like South Dakota, Texas, and Utah either never locked down or quickly reopened. For that pro-liberty move, they were slandered in the liberal media.
Democrats accused Republican governors of "killing" their residents, for simply letting kids go to schools, restaurants to open, and families go to church.
But now, one report makes it very clear which side had the right idea.
From Daily Wire:
South Dakota, Texas, and Utah are leading the U.S. in economic growth, according to a new report from the Department of Commerce.

The three top states are all in the hands of Republicans, with Republican governors, Republican state senates, and Republican state assemblies, The Center Square reported. Of the remaining seven states in the top 10 for economic growth, five were also Republican strongholds.
In a year like 2020, you probably didn't expect any kind of economic growth. Every last state should have seen massive unemployment and economic retraction.
Instead, the top states with a growing economy were run by Republicans up and now the government.
Hmm… I wonder if it has anything to do with the fact that they didn't hamstring their states?
It wasn't just reopening that helped these states thrive. Republicans at the state level are very aggressive about supporting businesses.
Most Republican states have low business taxes. Many don't even have individual income tax.
And guess what? Their economies and job markets are thriving. Even in the midst of one of the worst years in our history, states like South Dakota and Texas were growing.
What do you think is going on in California and New York, right now? Businesses in NYC are collapsing, with every other storefront boarded up for good.
Democratic governors have no intentions of opening up their states, even at this late stage. Why should they? Their bailout checks from Biden have cleared. The crooked state governments are fine, who cares about the people, right?
Perhaps voters in blue states need to rethink who they keep voting for?
Key Takeaways:
The top states for economic growth are run by Republicans.
Republican policies have helped sustain their states, even during 2020.
Meanwhile, high-tax blue states continue to struggle.
Source: Daily Wire