Red States Strike Back Against Biden Ban – Pass Major Bills to Freeze Joe's Top Agenda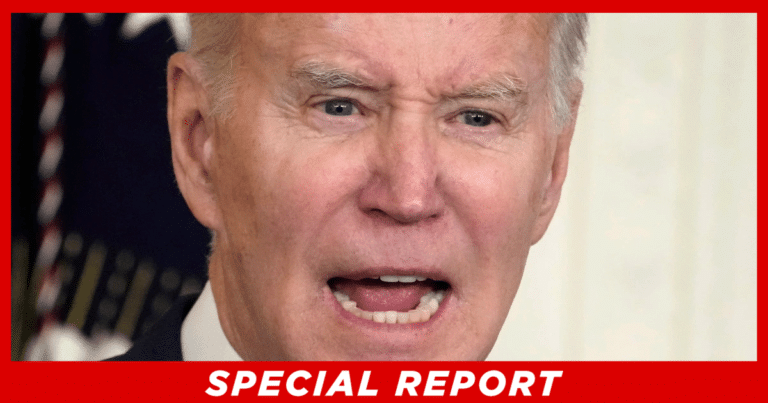 What's Happening:
The Biden administration tricked Americans yet again. They claimed they had no intentions of banning gas stoves. But guess what they are trying to do now? Biden's Energy Department is putting forward extreme restrictions that will ban nearly 60% of all stoves sold today.
It seems Biden won't stop until he decimates the American economy. But several red states refuse to let Tyrant Joe destroy them. Republican state leaders are coming together to freeze Joe's radical agenda in its tracks. Biden and his "green" goons won't like this one bit.
From The Post Millennial:
Republican-controlled states have signed legislation that prevents liberal cities from enacting their own radical climate policies.

During the legislative session this year, Montana, Idaho, North Dakota, and South Dakota recently passed laws that prohibit cities from banning natural gas hookups, Washington Post reports.
Boom! Even as Biden is gearing up to push radical restrictions against Americans, four red states passed laws that will prevent cities from banning natural gas. They are actually joining 20 other Republican states that have passed "preemption laws" to stop Biden's radical agenda from taking root in their cities.
Even before Biden tried to ban gas stoves, New York and California jumped on the bandwagon. Those states are actually trying to push their own restrictions on gas stoves, which would hurt millions of residents and cripple their economies.
Republican-led states are unlikely to pass those kinds of bans. But some large cities in red states have enough liberal influence to pull these kinds of tricks (just look at Austin, TX). State leaders are making sure no left-wing imbeciles at the local level try to tamper with natural gas.
Biden is at war with American energy by banning fossil fuels. Despite their reliability and safe production, Biden is determined to force Americans to buy energy from Saudi Arabia. His "green" agenda is destroying America's prosperity. And he is hardly finished.
For now, only the states can slow him down.
Key Takeaways:
Several red states passed laws that will prevent cities from banning gas stoves.
Approximately 24 Republican states are passing laws to prevent radical policies from passing.
This comes as Biden's radical climate agenda seeks to destroy the U.S. economy.
Source: The Post Millennial