Republican Red Wave Just Surged Again – For 2022 Midterms, Their WinRed Platform Raked in $170M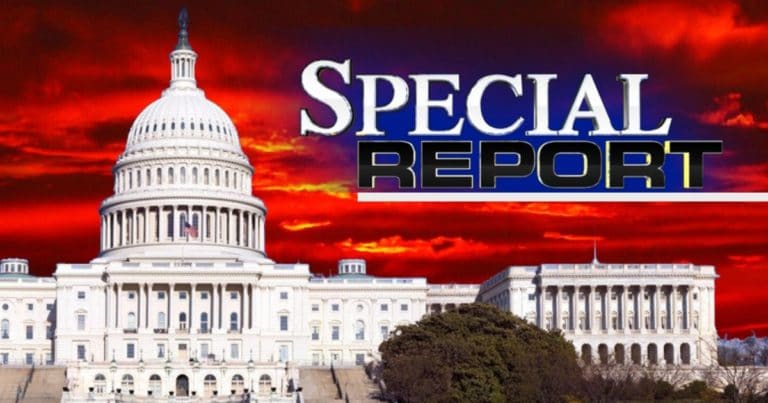 What's Happening:
Plenty of signs point to a major GOP victory this midterm season. Americans are fed up with Democrat leadership both locally and in D.C.
Polls show that Republicans are in a strong position to flip Congress. And make big gains at the state and local levels.
And now, yet another sign points to a big red wave.
From Fox News:
The GOP fundraising platform WinRed processed nearly $170 million in donations in the first quarter of 2022, an increase from both of the previous two years.

Republican campaigns raised $169.8 million on WinRed from January through March 2022, exceeding its 2021 total for the same period by 37%. WinRed processed about $40 million more than it did in January through March 2020.
WinRed is an online fundraising platform created by Republicans in 2019. Although it's only bene in operation for a few years, it has managed to rake in big support.
In the first quarter of 2022, it has raised almost $170 million. That exceeds its 2021 total by 37%.
It appears Republicans are gaining momentum going into the midterms. Despite inflation and a wrecked economy, Americans are opening their wallets to help Republican win.
Last year, Democrats were dealt a number of defeats during off-election year races. Virginia elected a number of Republicans to office, including the governor.
Now, polls show Republicans with a double-digit lead over Democrats. Many Democrats have ditched the House, knowing they were poised to lose.
And now, WinRed has brought in a record amount of money for the platform.
And that doesn't factor in other donations brought in by the RNC and Donald Trump's PACs, which often bring in hundreds of millions of dollars.
Key Takeaways:
GOP's WinRed fundraising arm brought in a record $170 million in Q1 2022.
That exceeded last year's record by 37%.
Republicans are poised to win the midterms, flipping Congress.
Source: Fox News