Another Red Wave Landslide Is Building – For The First Time Since 2014, GOP Leads In Midterm Generic Poll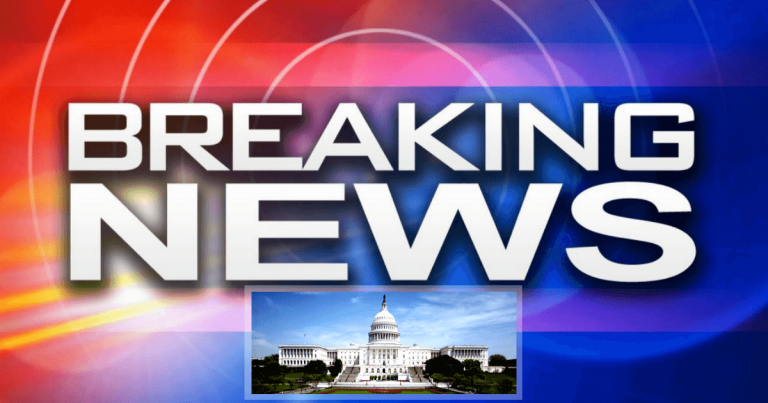 What's Happening:
Joe Biden had a mini celebration as Pelosi finally managed to pass a bill. But the passage of Biden's "bipartisan" infrastructure bill has not impressed Americans. Not when inflation soars, fuel prices skyrocket, the border remains open, and other crises rampage.
And it seems, the dam continues to break against the Democrats.
After their stunning loss in Virginia and elsewhere last week, Democrats should be getting worried. And a duo of polls reveals that Americans have gotten a taste of voting liberals out of office. From The Daily Wire:
Forty-six percent of registered voters prefer a generic Republican in their local congressional race, compared to 38% who prefer a generic Democrat, according to the poll conducted by USA TODAY and Suffolk University from Nov. 3 to Nov. 5. Pollsters surveyed 1,000 registered voters, for a margin of error of 3.1%.
An 9 point gap. That's huge for this poll. And then there's another. From Breitbart:
RCP has Republicans up by half a percentage point on its generic congressional vote, showing 43.3 percent support for Republicans and 42.8 percent support for Democrats and potentially foreshadowing a red wave in 2022.
Two major polls reveal that Americans are favoring Republicans over Democrats in upcoming elections. Generic polls simply gauge voters on party preference, not a specific candidate. For voters to prefer a nameless Republican over any Democrat tells you just how angry voters are getting.
These polls include voters from across the country. That means that even in blue areas, Americans are turning on Democrats. We shouldn't wonder why. Democrats promised the moon in 2020 if they were just given control of our country.
Well, how has that worked out for ya? In less than a year, Democrats have managed to wipe out nearly all of the prosperity we enjoyed over the last four. Biden and his cronies have failed again and again. And Congress ignores major crises as they push their toxic spending agenda.
And that's not even getting into how Democrats at the state and local level are treating residents. They have locked down schools, pushed critical race theory, forced mandates, and driven cops from the streets. Even blue voters need to realize that Democrats are not on their side.
These polls should be a wake-up call to the left. But they appear so hell-bent on pushing their agenda, they might not change a bit. They need to get as much socialism through now, while they have a chance. Even if that destroys their party, they are going to see it done.
Key Takeaways:
New polls reveal Republicans are leading Democrats in generic races.
Democrats could lose major seats in the 2022 midterms.
This comes as Biden and Congress fail to deal with numerous crises.
Source: Daily Caller, Breitbart