Former Republican Presidential Candidate Plans To Steal Al Franken's Senate Seat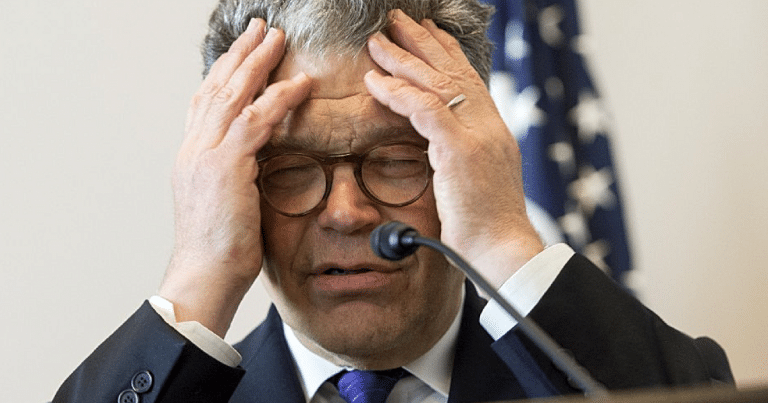 The liberal media was stunned when they learned about former Sen. Al Franken. He, like so many other liberal men, was accused of sexual harassment. The libs were even more stunned when he announced he was resigning.
It was another story, in a string of scandals. By now, hundreds of prominent men in Hollywood, news, and politics have been taken down. Powerful figures were exposed for their dirty deeds. They abused their positions to harass, assault, and rape unsuspecting women.
Now, all we have to decide is who should replace Franken. Make no mistake: Democrats will do everything they can to keep the seat. But an unlikely conservative figure is considering a run.
This just got interesting.
From CBS News:
Former Minnesota congresswoman Michele Bachmann says she is weighing whether or not to run for Al Franken's Senate seat.
In an interview last week with a religious TV program, Bachmann said that she's praying on if she should return to Washington at a time when "the swamp is so toxic…"
While the former U.S. representative says she could handle the day-to-day demands of the Senate, Bachmann said the current political climate and the financial aspects of running for office pose significant concerns…
Bachmann, 61, was elected to Congress in 2007 to represent Minnesota's 6th District. She was in office until 2015.
During that time, she ran for the Republican nomination in the 2012 presidential election.
If she were to run for Franken's Senate seat, she'd have to begin her campaign relatively soon for the November special election.
Bachmann was a notable figure during the 2012 elections. Many speculated she would have won the general election. Sadly, the GOP went with Mitt Romney. We all know what happened.
Bachmann has a strong, conservative background. She's already served in Congress. Moving to the Senate would be a big step up for the former Rep. It would also give President Trump another much-needed ally in the Senate.
The fact is, the Democrats will have a hard time holding onto the seat. Franken got in, arguably, because of his celebrity status. Minnesota has a deep, conservative history. A good, respected republican can easily win the seat. Bachmann? She's a shoe-in.
All that remains is to see if she decides to go for it. I'm sure many in Minnesota would love to see her take the plunge.
Source: CBS Local