Report: Pentagon Makes a $3B "Oops" – This Mistake Could Crush Taxpayers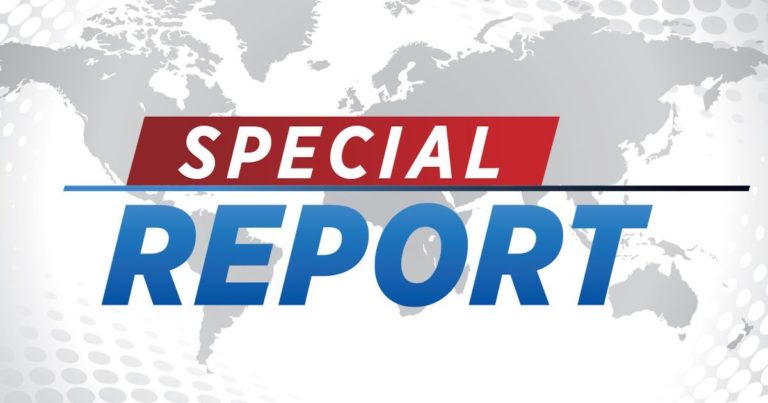 It isn't uncommon for the government to make "accounting mistakes." It's the biggest business in the world so there's bound to be a few errors on the books.
However, when we start talking billions of dollars, the mistake takes on astronomical proportions. It's also a critical situation when it could directly impact the readiness of the nation's military.
That's what this billion-dollar error looks like in Washington right now.
The Defense Department just revealed that the Pentagon "overestimated" the value of the arms and aide they sent to Kyiv, Ukraine by about $3 billion.
The U.S. has already sent plenty of help overseas to assist in the Russia/Ukraine conflict, and many critics contend that we've sent far too much. But the Biden administration just keeps sending more.
And now, this little oversight means the financial floodgates might open even wider.
From Breitbart:
AP reports the error was caused when officials wrongly used valuation for new equipment, rather than for used equipment drawn from U.S. stocks, to assess the cost of weapons already despatched to the war zone.

The poor accounting methodology has been exposed as the Pentagon faces increased pressure by Congress to show accountability for the billions of dollars it has sent in weapons, ammunition, equipment, and training to Ukraine and as some lawmakers question whether that level of support is sustainable, as Breitbart News reported.
Despite this pressure from Congress, it seems clear that the Pentagon can now use this news as justification for more Ukraine aid.
Supporting Ukraine has become a leftist rallying cry and the mainstream media has made it plain to citizens: if you don't support Ukraine, you're not doing your part as a good person. That's what it sounds like to many.
And we've already sent a ridiculous amount: $113 billion, in fact:
Other problems cropped up after the sharing of the report.
For example, now we know the Pentagon is draining existing American stockpiles to supply more arms for Ukraine. And the Department discovered "inconsistencies" with the equipment valuation for Ukraine.
Even so, now they're claiming a "surplus" because of this massive "accounting error."
Previously, we'd heard that those stockpiles have shrunk to "dangerously low levels," while the current administration simply continues to feed Ukraine arms and supplies.
And with the conflict overseas showing no signs of stopping, many wonder just how much more money we'll be sending over — all while thinking we have severe problems here at home that require the full attention of our leaders.
However, thanks to an "over-valuation," it looks like the government will soon have the green light to simply send more and more.
Key Takeaways:
A new report says the Pentagon incorrectly valued the supplies and equipment sent to Ukraine.
They "over-valued" by a whopping $3B, which will likely translate to even more aid.
So far, the U.S. has sent $113B in overall aid to Ukraine.
Source: Breitbart