After Reporter Asks Pelosi About Hunter Biden – Nancy Loses Her Temper, Fires Back "I Don't Have All Day"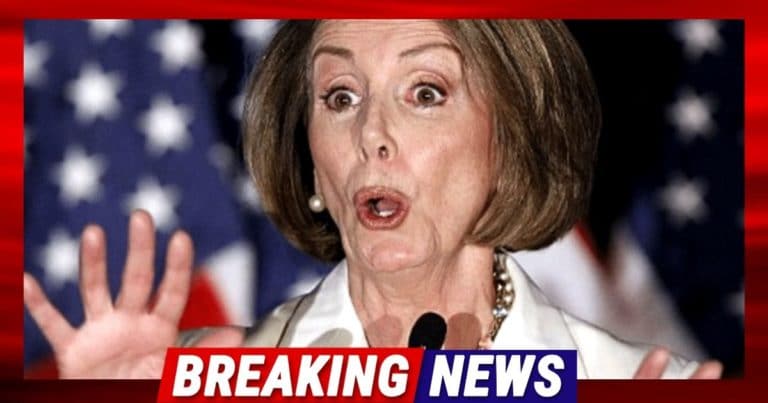 What's Happening:
The media has been trying to ignore the bombshell story about Hunter Biden's laptop.
More news has come out today that only makes things more complicated for him and his father.
A few reporters have been bold enough to speak about the scandal.
One actually confronted Nancy Pelosi about it. As you can imagine, the Speaker had no answers.
This is how she responded:
House Speaker Nancy Pelosi snapped at a reporter during her Thursday press conference, saying that she would not answer questions about Hunter Biden…

"I'm sorry, I'm not answering your question, okay?" Pelosi waved her off, adding, "We're talking about the coronavirus, that's what I — I don't have all day for questions, that's what we're taking now."
When a reporter tried to ask Pelosi about the allegations surrounding Hunter's laptop, she quickly cut her off.
She began to rant saying, she was not going to answer the question. Then she snapped "I don't have all day."
Really, Nancy? What else do you have planned? Another haircut?
Democrats are panicking after news that a laptop supposedly owned by Hunter Biden was discovered.
They claimed it was "Russian disinformation." Right. Because Russians somehow acquired pictures of Hunter and Joe Biden?
Emails from the laptop suggest that not only did Biden know about his son's business dealings, but he was getting payouts from foreign companies.
The scandal is more than damning, it can lead to an indictment.
Of course, the liberal-leaning media is trying to bury it. They don't want people to know about this scandal, just days before the election.
They tried to cover up the story. Even social media sites blocked users from posting it. But it got out anyway.
Now Joe and his party are doing their best to simply ignore it. Bad strategy. Things are only heating up. And the more they stay silent, the worst it'll get.
Key Takeaways:
A reporter asked Nancy Pelosi about the Hunter Biden laptop.
She cut her off saying she "Didn't have all day."
Democrats are scrambling to ignore or deflect this recent scandal.
Source: YouTube, Daily Caller