After Reporter's Trump Story Is Proven False – Liberal Media Is Forced To Fire Her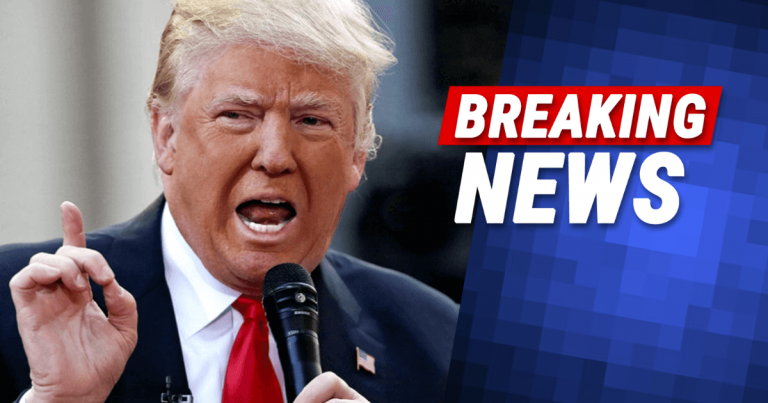 You lie about The Donald? You're F-I-R-E-D!
The mainstream media is known for two things: loving themselves and inaccurate stories about President Trump.
Since Trump won office, the media has posted thousands of negative—and largely false—stories about him.
But once and a while, they can't even justify some of the stuff they write. It's so false, that they have to admit they were wrong.
You were probably outraged when you heard a newspaper claimed Trump was golfing this Thanksgiving. When it was revealed he went to Afghanistan to visit the troops.
The good news is, the journalist who wrote that bogus story is paying the price.
From Breitbart:
Newsweek has fired the journalist who was responsible for the false story that President Donald Trump spent Thanksgiving "tweeting" and "golfing," when in fact the president was secretly traveling to Afghanistan to surprise U.S. troops for the holiday.

Newsweek told Breitbart News in a statement that the magazine has moved away from "knee-jerk political snarkiness" to focus on real reporting.
Now, this is something! Newsweek, admitting their faults, has fired the woman who wrote the fake story about Trump tweeting and golfing over Thanksgiving.
They said they would move away from "knee-jerk political snarkiness" to focus on real news.
Hmm… then shouldn't they fire everyone else?
Okay, that was knee-jerk snarkiness. But the fact remains that the mainstream media has tarnished its reputation.
Most major news outlets are overwhelmingly biased against conservatives and President Trump. This one writer wasn't alone in her frequent Trump-bashing.
We see it on a daily basis. MSM stories are frequently inaccurate or misleading, all to damage the president.
If Newsweek keeps its word, it would truly be a miracle. It would mean honest reporting, based on facts. No more negative spin on articles that are supposed to be unbiased.
The firing of this reporter is a good start, though.
I guess we'll have to wait and see if they follow through.
SHARE to let everyone know what happens when the media pushes false news!
Source: Breitbart