Notorious Republican Says He Will Vote Against Trump's CIA, Secretary Of State Nominees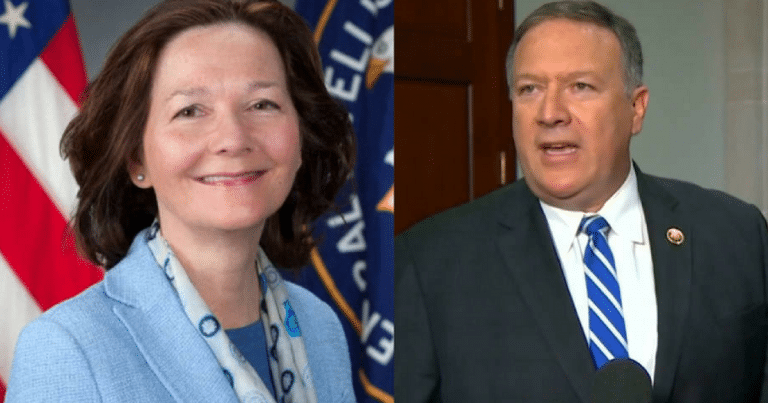 President Trump has nominated Mike Pompeo to be the next Secretary of State. He let go of Rex Tillerson after a year of service. The President is preparing for talks with North Korea. Major changes are needed.
Mike Pompeo was the director of the CIA. Trump wants to replace him with Gina Haspel. She will be the first woman to run the agency.
There are plenty of Republicans ready to confirm Trump's new picks. But one leading conservative made it clear: he will not vote for them.
From Daily Caller:
Senator Rand Paul announced Wednesday that he will vote against the confirmations of Mike Pompeo and Gina Haspel, President Trump's nominees to be the next secretary of state and CIA director.
The Kentucky Republican called both the "wrong fit" for their positions during a Wednesday press conference on Capitol Hill…
"These aren't the kind of people who actually support the notion that the Iraq war was misguided," Paul continued. "On Miss Haspel, if you read her quotes, when she was present during waterboarding, she was gleeful at the waterboarding and was sort of gloating at the fact that the guy is acting as he's struggling to breathe and drowning in fluid."
…Paul was the lone Republican to vote against Pompeo during his Senate confirmation to become CIA director.
Senator Paul Press Conference on Secretary of State and CIA Nominations https://t.co/kQmxft8YI6

— Senator Rand Paul (@RandPaul) March 14, 2018
Rand Paul has a reputation for bucking the party. Sometimes it's needed. That's not the case this time.
Senate Democrats have been obstructing Trump's cabinet. These pathetic liberals are leaving key seats empty. They just don't want to see the President succeed.
The GOP must be a united front. They have to work together if they want to make America great again. Why would Paul openly oppose Trump's picks—even with his reservations?
Without Paul's support, it will be harder to confirm these positions. President Trump might not have the team he needs to lead America. Democrats will have more momentum blocking the administration.
I hope it was worth it, Rand.
Source: Daily Caller