Republicans Sue California Governor – They Claim His Mail-In Vote Order Is A "Brazen Power Grab"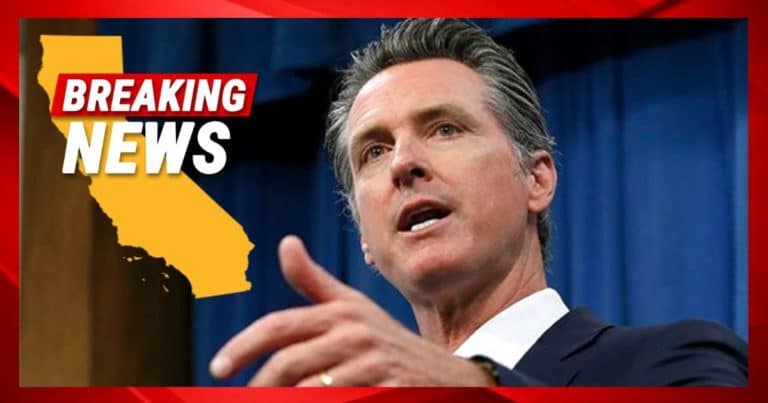 The mail-in vote battle has begun.
We're seeing evidence of the growing conflict all over the country, as Democrats push for mail-in voting.
However, Republicans and Conservatives have pushed back, citing a possible risk of rampant voter fraud.
In addition, many politicians believe this is just another bid for power. And that's why several GOP groups are suing California Governor Gavin Newsom.
The Republican National Committee, National Republican Congressional Committee and California Republican Party are all in on the suit!
What do they call Newsom's mail-in vote order? Nothing but a "brazen power grab."
Here's a snippet from the complaint filed on Sunday (via Fox News):

In a direct usurpation of the legislature's authority, Governor Newsom issued an executive order purporting to rewrite the entire election code for the November 2020 election cycle.

This brazen power grab was not authorized by state law and violates both the Elections Clause and Electors Clause of the U.S. Constitution.
Strong words!
The lawsuit goes on to say Newsom "has created a recipe for disaster" with this order:
Because everyone registered to vote will get a ballot, including inactive voters, the GOP claims the potential for fraud is very high.
For example, the complaint said mailed ballots could easily fall into the wrong hands if accidentally sent to the wrong addresses.
And that's just the tip  of the iceberg. In addition, there might be a possibility that voters could be pressured by others when voting outside a private booth.
Then you've got the third-party ballot collectors, where more problems can arise.
In conclusion, RNC Chairwoman Ronna McDaniel said in a statement:
Democrats continue to use this pandemic as a ploy to implement their partisan election agenda, and Governor Newsom's executive order is the latest direct assault on the integrity of our elections.

Newsom's illegal power grab is a recipe for disaster that would destroy the confidence Californians deserve to have in the security of their vote.
Perfectly said!
Can we really maintain election integrity with mail-in voting? Can we trust that the process will work 100 percent correctly?
Many citizens believe it simply isn't possible. They also believe Democrats just want more power and control.
Is that what you believe?
SHARE if you believe Governor Newsom's order really is a "recipe for disaster"!
Source: Fox News