Republicans Flip a Seat in Deep Blue State – GOP Marches toward Majority After Democrat Goes Down in Oregon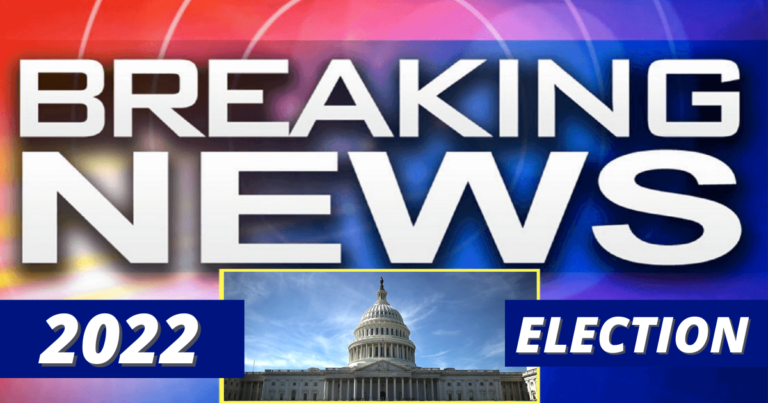 Prior to the midterm election voting, most polls were indicating a significant red wave.
That didn't happen, though, as Democrats have now retained control of the Senate, and Republicans aren't even guaranteed the majority in the House. They were expected to hold a large majority.
Even so, the GOP is inching closer to at least a slim majority — thanks in part to a surprise win in a blue state.
Oregon has been a Democrat stronghold for years, and the Republican challenger for Governor just lost. Yet again, it looked like Republicans wouldn't be able to gain any real traction in that state.
But the GOP just managed to flip a critical seat in Oregon, and it feels like a necessary win.
Republican Lori Chavez-DeRemer took down Democrat Jamie McLeod-Skinner in the race for the House seat in Oregon's 5th District, and it's a significant victory in such a leftist-dominated area.
The latest midterm update now looks like this (from Fox News):
The win gave Republicans 212 seats in the House, still short of a minimum majority of 218 with 19 races that have not been called yet.

But Republicans are not home free and still must win most of the races in which they're leading in order to take control of the House.
As of Sunday afternoon, Republicans were leading in nine remaining races across the country and will need to win six of those to get to 218, or possibly win other races where they are not currently leading.
The problem for the GOP is that in these 9 races, the Republican lead is very small. And the gaps keep changing as vote-counting continues.
California lags in the vote count, for example, which means that any leads GOP candidates have right now could change over time. Many other states feature races with razor-thin margins, too.
For example, conservative firebrand Lauren Boebert has a slim lead in Colorado — only 1,000 votes ahead, with nearly 99% of the vote in.
Republican Brandon Williams has a bigger lead in New York, as he's up by almost 5,000 votes with 97% of the vote counted. And in Arizona, the GOP's Juan Ciscomani is up by only 2,000 votes with 87% in.
House Minority Leader Kevin McCarthy still expects to reach at least 218 seats, though, which is enough for the majority.
And President Joe Biden apparently sees it this way as well, as he congratulated McCarthy during a phone call:
He congratulated me, so for anyone who thinks we didn't win the majority, Joe at least believes we did as well.
Again, most polls were showing a swing in the opposite direction before voting began, so many right-wing citizens are frustrated and confused.
Many are already pointing out inconsistencies in voting numbers and questioning results, and there have been a few shocking upsets that no pollster or survey-taker was able to predict.
If Democrats do manage to come back and hold the House as well as the Senate, expect a lot of pushback and legal challenges.
Key Takeaways:
Republicans were able to flip a crucial seat in Oregon.
The GOP edges closer to clinching a majority in the House, though most of the remaining races are very close.
President Joe Biden congratulated House Minority Leader Kevin McCarthy, saying he believes Republicans will hold.
Source: Fox News