20 Republicans Demand Immediate Impeachment – Top Washington Official's Career Is Finally in Jeopardy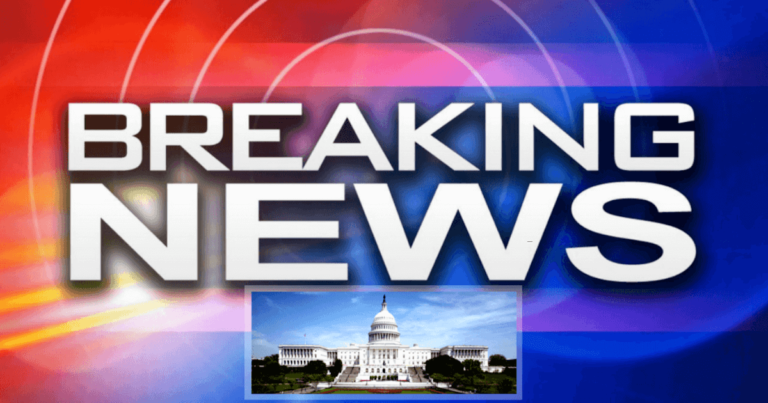 While the border crisis continues to worsen, President Biden is quoted as saying that he has "more important things" to worry about.
Republicans have long since been tired of this rhetoric, though even Democrat leaders are starting to admit that the flood of illegal immigrants is threatening to completely destabilize certain states.
For example, we recently heard that California Gov. Gavin Newsom said that with Title 42 on the verge of ending, undocumented migrants are overflowing in the Golden State.
At this point, the GOP has seen enough — the D.C. border boss needs to go.
Homeland Security Secretary Alejandro Mayorkas has been under heavy scrutiny for years, and many right-wing politicians and lawmakers have demanded his removal in the past.
And with Republicans regaining control of the House of Representatives, it seems possible that some major changes will be made very soon.
From Fox News:
Twenty Republicans on Tuesday demanded that the House move to impeach Homeland Security Secretary Alejandro Mayorkas in the next Congress, another sign that border issues will play a major part of the Republican oversight agenda next year.

The lawmakers, led by GOP Rep. Andy Biggs of Arizona, accused Mayorkas of not taking seriously the migrant crisis at the U.S.-Mexico border.
Rep. Biggs stated that Mayorkas let over a million illegal migrants into the country, and most of them "will never be heard from again."
Rep. Lauren Boebert (R-CO), who recently won her seat in a tight midterm election, has officially accused Mayorkas of misleading Congress by saying the southern border was technically "under control."
'He regularly lies to the American people, claiming that the southern border is closed,' Boebert said. 'I've been there. It's wide open.'
A grand total of 20 GOP leaders are now leading the charge against the embattled border chief, though actual impeachment might be very unlikely.
In order to remove a federal official, the House has to pass a resolution that details the crime or misconduct in question. That can pass with a majority vote.
But then it has to go to a Senate trial, and they need 2/3 of the chamber to vote to convict. So unless at least 18 Democrat Senators vote to impeach Mayorkas, he isn't going anywhere.
Resignation is another possibility, though: in the past month, House Minority Leader Kevin McCarthy said Mayorkas should resign or face impeachment proceedings.
The GOP is also launching investigations into the border crisis, and those results could have a dramatic impact on border leadership in Washington.
Expect the crisis to remain a huge topic of argument in 2023, especially if DHS continues to report historically high numbers of arrests and encounters. And they've already warned that this is likely.
Key Takeaways:
20 Republicans have demanded that the House impeach Homeland Security Secretary Alejandro Mayorkas.
GOP leader Kevin McCarthy has also told Mayorkas to resign, or face immediate investigation.
It's unlikely that Mayorkas will actually be removed, but those investigations will kick off in 2023 with the GOP-controlled House.