Republicans Sue The Illinois Governor – They Claim Their 1st Amendment Rights Have Been Violated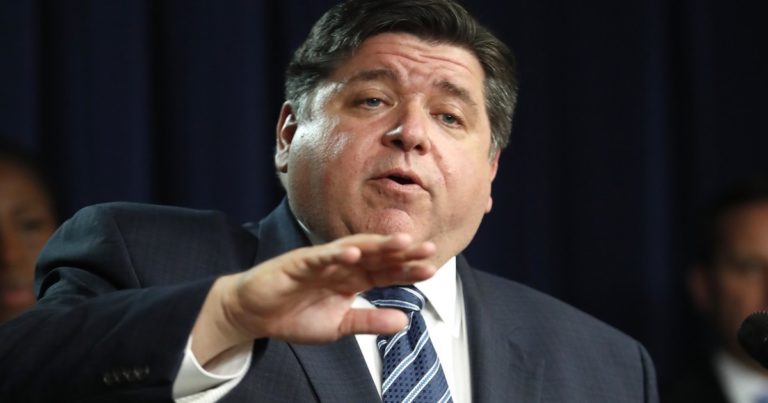 The lawsuits to protect American Constitutional rights are coming hard and fast. Why?
Because many states, most of them liberal, have been ordering businesses to stay closed and people not to assemble in the name of public safety.
The latest has been filed by the Illinois Republican Party.
They just hit state Governor J.B. Pritzker with a lawsuit over the citizen's rights to assemble during the outbreak.
This does appear to boil down to a First Amendment issue: the lawsuit essentially says Pritzker violated the GOP's right to assemble as a political group.
From Fox News:
The Illinois Republican Party, along with other GOP groups, has filed a lawsuit over its right to assemble as a political group during the coronavirus pandemic…

The suit … claimed that while religious groups and protesters are allowed to convene in groups greater than 10 under coronavirus lockdown, political groups share the same protections under the Constitution — yet are not allowed to gather.
The GOP also cited Pritzker's marching with protesters, as well as the Governor's attendance at "several large gatherings" after the George Floyd incident.
Prtizker defended these appearances, saying he was simply exercising his First Amendment right.
Now, that is precisely the point Illinois Republicans are making with this lawsuit.
As the suit stated, according to the Chicago Sun-Times:
Yet, unlike churches, political parties are barred from gathering in groups greater than 10 under the governor's executive order.

And unlike protesters against police brutality, they have not been given an exemption based on sympathy, recognition, and participation.
Illinois Republican Party Co-Chairman Tim Schneider added that this is "fundamentally wrong."
The party needs to be allowed to gather in person for its annual convention, and it also must be able to hold informal strategy meetings and rallies.
This could be the first of many similar lawsuits filed around the country. Many groups, political and otherwise, have claimed unfair treatment from certain states during the lockdown.
We'll have to wait and see how they all shake out.
Key Takeaways:
Illinois Republicans sued state Governor J.B. Pritzker citing 1st and 14th Amendment violations.
The GOP pointed out Pritzker's recent public appearances in large gatherings. At the time, Pritzker said he was protected by the First Amendment.
The Republican Party says it deserves the right to congregate and hold informal meetings, rallies, and parties.
Source: Fox News