After Restaurant Defies Blue Lockdown State – Judge's STUNNING Ruling Sends Shockwaves Across America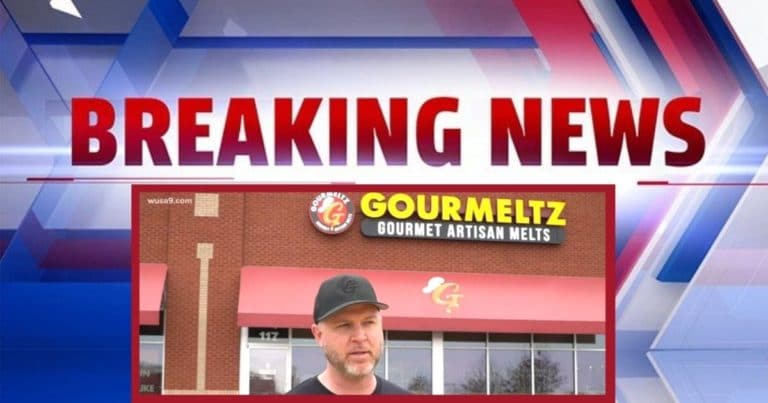 What's Happening:
Even now, some states continue pushing ridiculous lockdown restrictions. Although the facts show lockdowns do more harm than good, some states still battle with meaningless rules.
But you don't have to imagine what harm these measures are doing to local businesses. Many have shut down, never to reopen. A brave few have decided to fight back, so they can support their families.
That was the case with Matt Strickland and his restaurant in Fredericksburg, VA. The crooked governor of the state has not lifted many of his lockdown restrictions.
But Strickland, a veteran, opened his establishment anyway.
The state came down hard on him, revoking his food and liquor licenses. Not to mention hitting him with fine. Strickland fought back.
From Western Journal:
"I'm not afraid of the state, I'm not afraid of the federal government," Strickland told WUSA-TV.

"I spent most of my adult life fighting in Iraq and Afghanistan. I have no problem coming home and fighting here in Virginia."

"…I will never kneel down and kiss that ring. I will fight as long as I've got to fight. I will fight as hard as I have to fight," Strickland added.
And this is what a judge decided.
From Western Journal:
A judge denied the state's request that an injunction be issued against Gourmeltz 90's Music Bar & Draft House, after the restaurant went against the state's restrictions on dining, WUSA-TV reported.
A judge has ruled against Gov. Northam and his Gestapo Health Department. The court decided that Strickland's restaurant will not be faced with an injunction—paving the way for them to continuing serving customers.
Strickland had raised money for ongoing legal battles connected with the state's restrictions. We've heard about plenty of businesses that need to go to court just to stay open.
More often than not, judges have ruled in favor of Americans and their freedoms, not the governor's radical rules.
You have to wonder why it's taking so long for the courts to roll back restrictions set into place a year ago.
Governors were granted emergency powers to help address the pandemic. But we are well past any fears that demand major restrictions on our liberties.
Most states never faced the dire predictions the "experts" claimed. It's high time governors lost these powers and freedom was restored to Americans.
But it might not happen, until every state faces its day in court.
Key Takeaways:
A judge ruled in favor of a Virginia restaurant that refused to close.
The health department revoked their licenses and tried to shut them down.
The court rejected the state's injunction against the veteran-owned establishment.
Source: Western Journal