Dem Governor Allows 50 In Outdoor Restaurants – But Churches Can't Have More Than 10 People In Minnesota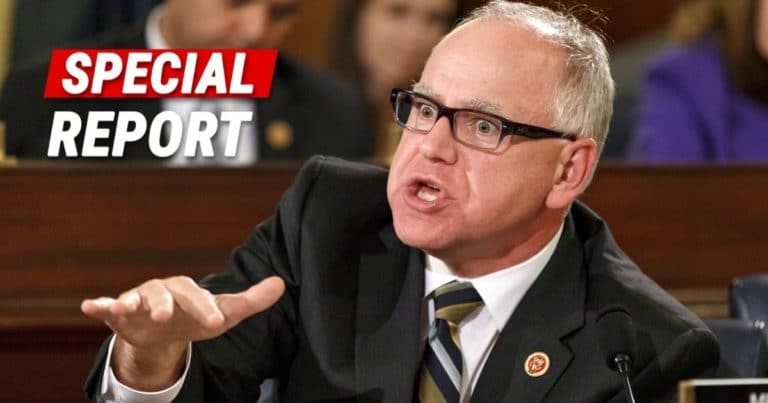 This week, most states begin their reopening campaign.
As we emerge from the epidemic, things won't just spring back to normal immediately. States have reopening plans that consist of several "phases."
However, for many citizens, some of these plans seem inconsistent and even illogical…
For example, take Minnesota: Phase 3 of their reopening plan starts on June 1, and that will include a limited reopening of salons and tattoo parlors.
Restaurants will also be able to open their doors, and up to 50 people can dine together in outdoor spaces.
But Minnesota Governor Tim Walz says both indoor and outdoor religious services won't have the same benefit.
Via Washington Examiner:
Churches were not granted more liberty by Walz.

Under the policy, indoor and outdoor religious services are still limited to 10 or fewer people. Religious groups can still host drive-up services.
What? Why?
How come restaurants can have 50 people and churches can only have 10, even IF they perform their religious gatherings outside?
In response, Walz said there's "not a perfect answer."
He said the decision was based on the "predictability" of the venues in question … but then admitted that many religious gatherings do in fact have predictable crowds:
But I think you could argue, 'Boy, I see the same people every Sunday at my congregation and, in fact, the Smiths sat in the same pew every year for 30 years, so we know exactly where they're at and we know exactly where they are…
Exactly, Governor. It sounds like you don't even believe your own order, honestly.
If you implement a reopening plan, you better be able to clearly describe why you've made such decisions. The citizens deserve to know your train of thought.
In this case, this doesn't sound clear-headed or logical. If you can't explain why restaurants get one order, and churches another, we have a problem.
Maybe Mr. Walz should reconsider — I bet the Minnesota faithful would appreciate it!
SHARE to stand up for America's 1st Amendment rights!
Source: Washington Examiner