After Democrats Dare To Impeach Trump – Donald's RNC Reveals It Has 7 Times As Much Cash For 2020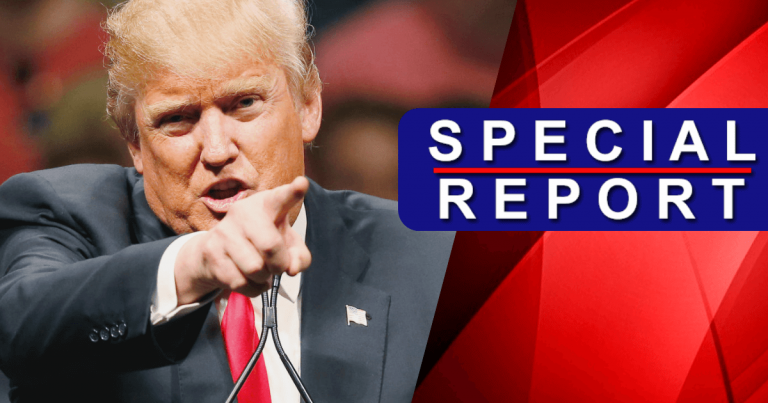 It's backfiring – big time!
Democrats took the plunge and voted to impeach Donald Trump. Even though they are too cowardly to actually send the articles to Senate, they made their stance clear.
They want Trump gone.
Some of them thought, perhaps, this was their ace in the hole.
It hasn't turned out that way. Americans aren't on board with impeachment. Many are calling it a sham. That Democrats ran an unfair trial to railroad the Commander in Chief.
Trump is even wearing a badge of honor, saying he's taking this hit for us.
What really matters? The upcoming 2020 election.
And, as Democrats celebrating impeachment, Trump and the GOP has bad news for them.
From Daily Caller:
The Republican National Committee heads into the 2020 election year with more than seven times as much cash on hand as the Democratic National Committee, the parties' FEC filings show.

FEC filings from both parties show the RNC has $63 million in cash on hand compared to the DNC's $8.3 million, Bloomberg reported. This is more than seven times as much cash on hand as the DNC has, according to Axios.
Yep, you read that right. Going into the election year, the Republican Party has SEVEN TIMES more cash on hand than the Democrats.
All this impeachment talk has actually motivated Republicans, not Democrats.
Trump supporters have been opening their wallets. They are dishing out cash to make sure Trump gets re-elected.
What's more, they are supporting the entire GOP. This cash will be used to pierce through the veil of the left-wing media.
It will be used to reach new voters and secure a major push for the Republicans in the 2020 Election.
Meanwhile, Democrats are swimming in debt, with little cash on hand.
Their 2020 "frontrunners" are blander and blander.
They spent so much time (and tax dollars) on impeachment. Yet they couldn't see how much they've outraged Americans.
I can't say what will happen in 2020, but things are looking good for the president.
SHARE if you will be a part of Trump's 2020 landslide!
Source: Daily Caller