Joe Rogan 'Floats' His 2024 Presidential Pick – The Talk Show Jost Says a "Good President" Would Be Ron DeSantis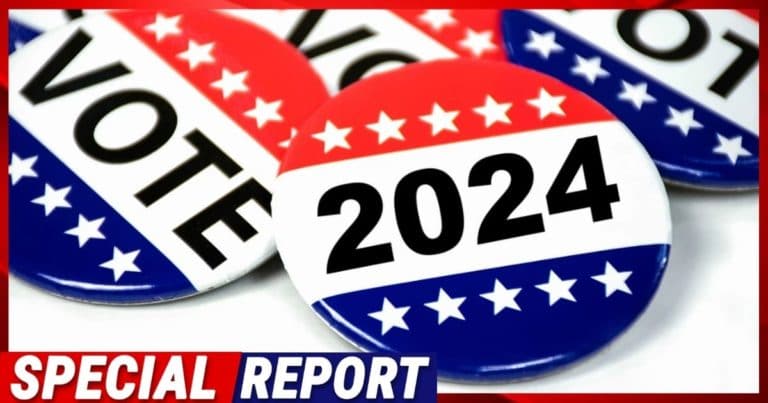 What's Happening:
Comedian and podcast host has dodged numerous attempts to "cancel him." But he continues to be a popular figure, thanks to his refusal to censor his opinion.
The host recently discussed the much talked about 2024 Election. And he dropped a big name.
From Twitter:
Joe Rogan floats 2024 choice:

"Ron DeSantis would work as a good president." pic.twitter.com/H5k8KBkdho

— TheBlaze (@theblaze) June 28, 2022
Joe Rogan floats 2024 choice:

"Ron DeSantis would work as a good president."
Joe Rogan, a self-admitted liberal, revealed he considered Republican Governor of Florida Ron DeSantis as a good president.
Rogan mentioned the success DeSantis had as governor of the state. He pointed to the flack DeSantis got from the left over reopening the state.
But Florida continues to thrive, even as blue states suffer. DeSantis, for many conservative residents, made good on his campaign promises.
Florida continues to uphold traditional values and principles, pushing back against Biden's woke agenda.
Rogan is far from being a conservative, but it seems he's willing to give credit where credit is due.
And for him to recommend a Republican for the presidency will send shockwaves through his user base and the wider culture.
Elon Musk had also mentioned DeSantis' name for 2024. And numerous GOP polls had him just behind Trump (or slightly ahead).
If Trump decides not to run, DeSantis would have a clear shot at the nomination. The question remains, though, will he run?
DeSantis is all-in for his re-election as governor this year. If he ran for president, he'd leave the governorship early to do so.
Is the governor willing to step away from all the success he's had in Florida to become POTUS?
We're not sure. But it seems there is a growing sentiment among many people, conservative or otherwise, for him to throw his hat into the ring.
Key Takeaways:
Joe Rogan said Republican Gov. Ron DeSantis would be a "good president."
Elon Musk also suggested DeSantis as a 2024 contender.
DeSantis has not announced any 2024 plans.
Source: Twitter