DeSantis Strikes Major Blow Against the Woke – Ron Just Moved to Stop China-Style Social Credits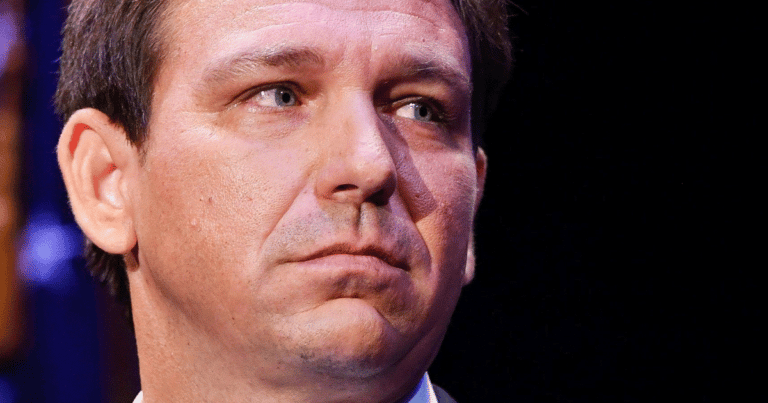 What's Happening:
After being re-elected by a landslide, Florida Gov. Ron DeSantis vowed to go to war with the woke left. And he has quickly made good on his promise. This year, he officially deprived woke Disney of its special control over the land on which Disney World is built.
DeSantis has shut down woke ideology in public schools and even universities. But the radical left's toxic ideas spring up everywhere–like poisonous weeds. Leftists have embraced a scheme to cripple banking institutions. Their woke program is much like communist China's social credit system. But the governor just took steps to smash this plot to pieces.
From The Post Millennial:
On Monday, Florida Governor Ron DeSantis announced legislation that would protect Floridians from banks from using Environmental, Social, and Governance (ESG) social credit scores in how they lend.

DeSantis said ESG has become a "mechanism to inject political ideology into investment decisions, corporate governance, and really just the everyday economy," Florida's Voice reports.
Wow. DeSantis goes after one of the left's (and Joe Biden's) latest schemes to force woke politics into banking. He announced legislation that will protect Florida banks from the left's ESG social credit score.
Joe Biden has tried to force retirement funds to dump millions of Americans' money into bad investments. The left has been, for years, coercing investment firms and banks to put money only into investments that meet their woke "environmental, social, and governance" agenda.
Meaning, bad investments that will tank for sure. Leftists have been holding this over banks, as a form of political purity test. Major investment companies have been throwing away Americans' money, by investing in woke companies and organizations.
But not in Florida. This move by the governor is a direct rebuke to the Biden administration. If Democrats in D.C. try to force Florida banks to invest in ESG, they will be protected by the state. Florida might even sue the federal government for trying to manipulate the finances of Americans.
This is a big win for Floridians. And another sign that DeSantis is not backing down in his battle against the radical left. Could a presidential campaign not be too far behind?
Key Takeaways:
Florida Gov. DeSantis announced plans to ban ESG from Florida banks.
ESG is the left's attempt to force banks into supporting its woke agenda.
The new law will protect Florida banks from being forced into supporting ESG.
Source: The Post Millennial