Roseanne Jumps Into Politics, Slams 'Hatriotism' And Top Democrat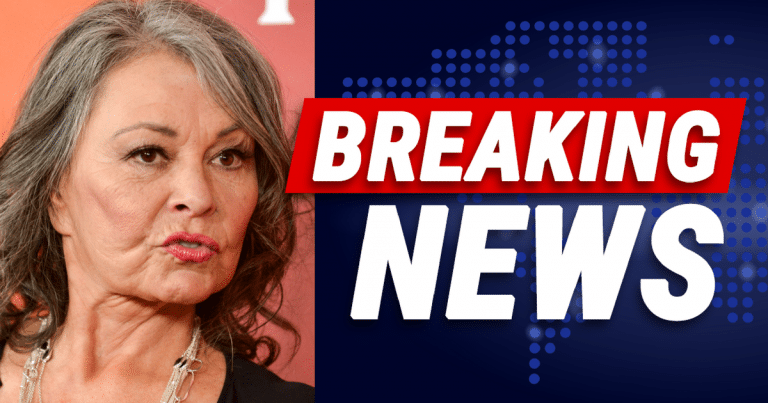 Beloved TV star Roseanne Barr made waves when she announced the return of her show. After many years off the air, the hit sitcom will return to ABC.
What fans might not know is that Roseanne is a Trump supporter. The outspoken and unapologetic celebrity strongly endorsed the man in 2016. She has applauded his support of Israel and the great job he is doing with the economy.
She recently spoke to the press about her upcoming show. Perhaps they thought she'd be a bit tame. Maybe even swing left, to appease them. No way, baby.
From Daily Wire:
Roseanne's back, and she's just as quotable as ever. During a panel discussion with the press on Monday about her show's big return to ABC, the actress shared some thoughts on the presidential landscape in which she defended her support for Trump — even though he says "crazy sh**" — and shrugged off the idea of a "President Oprah…"
Asked if she'd vote for Oprah Winfrey, Barr made clear that she wasn't as impressed with the media mogul as her peers on the left, saying she thinks she'd be a "better president" than Oprah and suggesting that just because she voted for an unorthodox candidate in Trump, that doesn't mean she'd back another one…
When a reporter asked if she'd vote for actress Susan Sarandon, Barr replied, "Actually, I think I'd be a better president than Oprah and Susan Sarandon, probably even President Trump. And I did run in 2012…"
"Well, he says a lot of crazy sh**," she said, adding, "I'm not a Trump apologist. There are a lot of things he's said and done that I don't agree with, just like there are a lot of things Hillary Clinton has said and done that you don't agree with. Nobody is brainwashed into agreeing with 100 percent of what anybody says."
THR notes that Barr cited "Haiti" as one of the main reasons she couldn't back Clinton.
Roseanne is known for her no-holds-barred approach. She always speaks her mind. That's why people love her. Hm, sounds like a certain President I know.
The actress offered a voice of reason after liberal media flipped out over a "President Oprah." The media have been in a frenzy over the ridiculous idea. Thankfully, Roseanne was smart enough to dose the fantasy with the cold water of reality.
Her comments about Hillary are sure to ruffle some feathers. "Haiti," is code for the millions of dollars the Clintons stole from the country. After the earthquake, Clinton and her allies duped the nation. They took aid from people in need, to line their pockets. Not a story liberal journalists like to bring up.
Roseanne went on to slam "hatriotism" that we see coming from liberals and the media. Even at his worst, Obama was never treated the way they treat Trump. That double standard has only harmed the left's reputation.
Perhaps they will learn from this beloved personality. Perhaps they will begin to grow up and treat conservatives and the President with respect.
I won't hold my breath.
Source: Daily Wire