Rosenstein Exposed As A Dirty Liar – Here's The TRUTH About His Plot To Destroy Trump
Here's the deal:
Deputy Attorney General Rod Rosenstein is accused of plans to spy on the President of the United States.
He reportedly discussed wearing a hidden wire to secretly record conversations with Donald Trump.
After this, FBI Director Andrew McCabe and bureau lawyer Lisa Page went to a third FBI official, general counsel James Baker, and told them what Rosenstein said.
And what was Rosenstein's excuse?
He hadn't been serious. He'd only been joking. He said it wasn't to be taken seriously.
Except there's one big problem with that alibi: the feds don't believe it for a second.
Via The Right Scoop (citing Washington Examiner):
"The thing that struck me the most was the serious look on Baker's face when he was describing it," one source close to the investigation said of Baker's House interview.
He was conveying that they [McCabe and Page] took it seriously, and because they took it seriously, he took it seriously."
Said another source close to the investigation:
"McCabe, Page, and Baker were talking about [secretly recording the president] as a real thing, and discussing it as a serious issue."
Oh yes, and then there's this:
Rosenstein wanted – and probably still wants – Donald Trump impeached: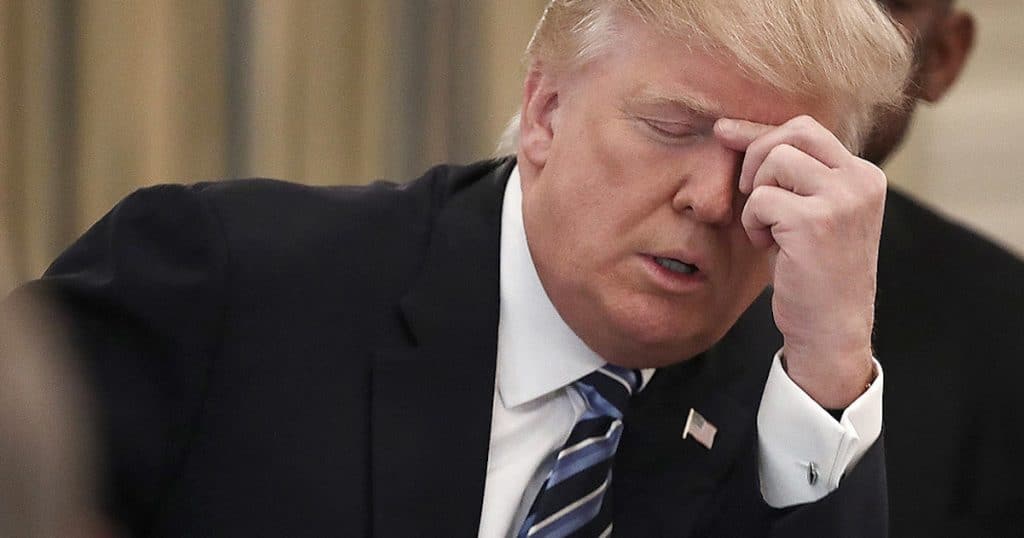 The Times also reported that Rosenstein 'discussed recruiting cabinet members to invoke the 25th Amendment to remove Mr. Trump from office for being unfit.'
One of the sources familiar with the investigation said that Baker, in his House interview did indicate that 'there was strong belief…
…that Rosenstein was coordinating with two people within the administration who were contemplating invoking the 25th.'"
Sorry, but you can't hide behind the lame, "oh, I was just kidding around" excuse when you've got this on your record.
There's no doubt in the FBI's mind that Rosenstein was indeed serious about illegally recording the President.
And now there's no doubt in our minds, either.
Don't you think it's time to get rid of this traitor?
Source: The Right Scoop