Fresh Russia Evidence Corners Obama Team – It Looks Like Schiff, Clapper, Others Knew Trump Was Innocent Of Collusion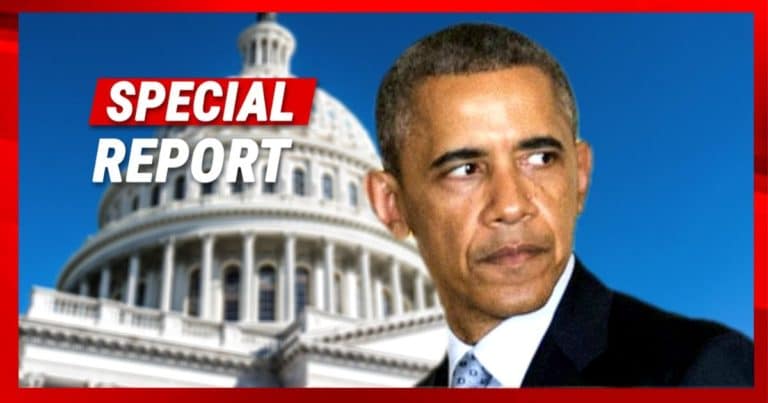 For years, we've had to put up with Democrats' and the media's claim that Trump colluded with Russia to steal the 2016 election.
Even though Mueller concluded no American worked with Russia, Democrats continued to beat this drum. They even talked about it during the impeachment Senate trial.
But a bombshell was released this week. Newly disclosed documents seem to show Democrats knew the truth years ago.
From Daily Wire:
Newly released transcripts from House Intelligence Committee Chairman Adam Schiff's (D-CA) closed door Russia investigation hearings show that former Obama officials and Schiff appeared to know that there was little to no evidence that the Trump campaign colluded with Russian officials during the 2016 election.
Wow. This isn't good for Democrats. New transcripts from interviews conducted by the House Intelligence Committee reveal numerous Democrats and Obama officials knew there was "little to no evidence" that Trump colluded with Russia.
In fact, some of the people who have accused Trump for years admitted they knew of no evidence.
James Clapper, former director of National Intelligence said he "never saw any direct empirical evidence" that Trump was plotting with Russia.
The same was said by former U.N. ambassador Samantha Power, Susan Rice, Loretta Lynch, and Obama's Deputy National Security Adviser Ben Rhodes.
Many of these people have said to the media that they believed Trump colluded with Russia. But under oath, during these House Intelligence Committee interviews, they said something much to the opposite.
For a long time, Adam Schiff (who participated in these interviews) said he had "direct evidence" that Trump colluded with Russia.
He pointed to these interviews, refusing to release them, suggesting they held everything he needed to implicate the president.
Yet now, it looks like Schiff knew nobody had a "smoking gun" to prove Trump worked with Russia. In fact, it appears everyone had to admit they had nothing on Trump.
Remember "due process"? A man is innocent until proven guilty. Well, these Obama flunkies don't seem to have evidence to prove anything.
Yet they told CNN, the New York Times, MSNBC, and all the others a very different story.
This begs the question: was Schiff and the left just blatantly lying to the country? He was very certain Trump colluded with Russia.
Even after the Mueller probe, Schiff was talking about Russia during the impeachment trial.
But these interviews seem to contradict his claim. Maybe he should be the one in the hot seat, now?
SHARE if you demand the investigators be investigated.
Source: Daily Wire