Days After Salon Owner Announces She Is Closing – Pelosi's San Francisco Changes Rules, Allows Salons To Reopen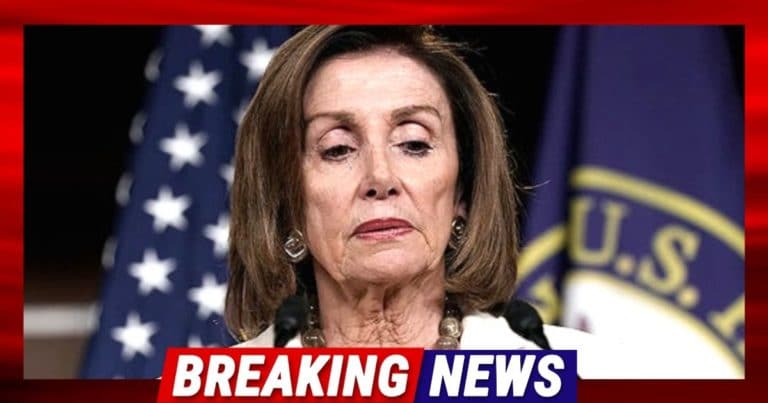 What's Happening:
Pelosi's Hairgate just keeps getting worse.
First, Nancy Pelosi breaks the lockdown rules to get her hair done.
When caught, she accused the salon of a "set up."
The salon owner actually received death threats and was forced to close down.
But, just days later, San Francisco came to a decision:
San Francisco announced Thursday that the city will allow hair salons, gyms and other personal services to reopen next week, just days after House Speaker Nancy Pelosi's visit to a shuttered salon sparked an outcry.

San Francisco Mayor London Breed announced that the second phase of the city's reopening amid the coronavirus pandemic would permit business to resume at indoor hair salons, barbershops, massage services and nail salons starting on Sept. 14.
Numerous states had already reopened many businesses over the summer.
It appears only deeply-blue states, like California, have held onto strict, punishing lockdown measures.
But after the scandal revolving Nancy Pelosi's salon visit, the city of San Francisco announced they were entering "Phase Two."
(Texas entered Phase Two in June, by the way.)
Even though this means the salon owner at the center of Hairgate can go back to work, we're not sure if she ever will.
The liberal media appeared to make her out to be some kind of villain—spark vicious backlash against her and her salon workers.
Patriots, on the other hand, offered considerable support.
The governor of South Dakota invited her to move her business to her state.
Americans gladly donated over $300,000 to the salon, so she could stay afloat during the lockdown.
Perhaps this scandal will end better for her than it will for Pelosi.
Key Takeaways:
The salon owner at the center of Hairgate was forced to close her business.
Soon after, the city of SF announced salons and other businesses can reopen.
Americans have helped the owner, donating thousands of dollars.
Source: Fox Business