Salute This First Wave D-Day Hero – At the Age of 99, He Just Died on the 4th of July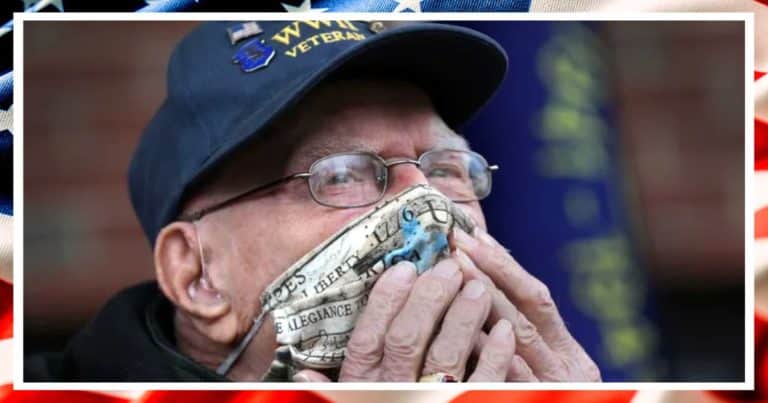 What's Happening:
Despite the problems our country faces, we have plenty to be thankful for. And that includes our grandparents and great-grandparents who fought for our country.
As time marches on, more and more of these heroes leave us. That was the case for Joseph Raymond "Ray" Goulet, who fought on D-Day.
He passed away at age 99, on the Fourth of July.
From Fox News:
America lost a true patriot on a day designated for celebrating everlasting patriotism.

WWII veteran Joseph Raymond "Ray" Goulet died on Independence Day, July 4, 2022, at the age of 99…

On June 6, 1944, the American war hero landed with the first wave of the 1st Infantry Division at Omaha Beach in Normandy, France — the invasion known as D-Day.

Goulet returned afterward to Army Service Forces and was promoted to technical sergeant, and he continued to serve the U.S. and Allied forces that were rapidly moving into Germany.
Goulet served in the United States Army during World War II. He was on the shores of Normandy on June 6, 1944—the famous decisive battle known as D-Day.
He landed with the first wave, which clashed with German forces on the beach. By some miracle, he survived that intense onslaught.
Goulet would go on to drive truckloads of supplies to the front, as U.S. soldiers battled to free Europe.
He returned home to Massachusetts and worked in the electrical supply industry. He retired and move to New Hampshire.
The war hero lived until the ripe old age of 99 and died on America's birthday. Such a touching end to this man's story will not be soon forgotten.
Key Takeaways:
WWII veteran and D-Day hero Joseph Raymond "Ray" Goulet died on July 4th.
He served in the United States Army and was on the first wave to Normandy.
Afterward, he lived and worked in MA, retiring to NH. He was 99.
Source: Fox News