President Trump Releases New Sanctuary City Plan That Will Cost Them Everything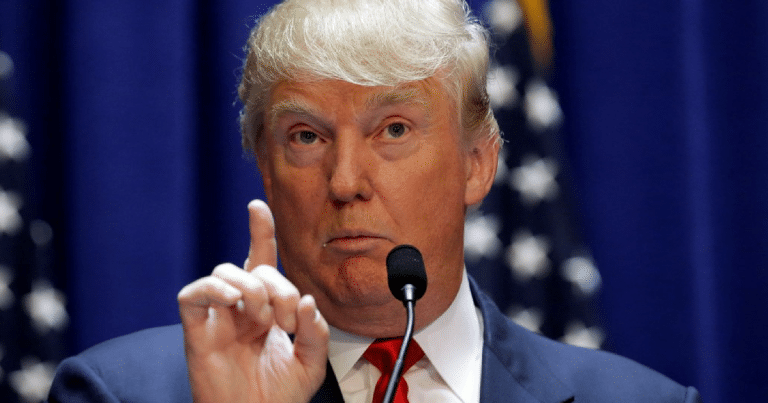 Millions of Americans are appalled at so-called sanctuary cities. These Liberal-run cities protect illegal aliens. They refuse to inform federal agents of these criminals. Often this puts American citizens at high risk.
This policy of putting aliens ahead of Americans has gone on long enough. President Trump promised to end the practice since before his election. His administration has come down hard on sanctuary cities, including the entire state of California.
Now he is calling on Congress to do their part in ending this policy. His new plan will have illegals—and their Liberal guardians—begging for mercy.
From Daily Caller:
President Donald Trump called on Congress to immediately stop funding sanctuary cities during a Pennsylvania rally Saturday.
Trump ordered Congress to stop giving money to cities that insist on disobeying federal immigration laws in an attempt to better protect American lives.
Trump: "I'm calling on Congress to stop funding sanctuary cities so we can save American lives." pic.twitter.com/nTvUG3He80

— Washington Examiner (@dcexaminer) March 11, 2018
"I'm calling on Congress to stop funding sanctuary cities so we can save American lives. The funding bill should not give precious and massive tax payer grants to cities aiding and abetting criminals," Trump said at the rally for Republican congressional candidate Rick Saccone. "It's what they do."
You'll remember what the mayor of Oakland did recently. Not only is her city a sanctuary for illegals, but she warned them of an incoming ICE raid. Her warning allowed over 800 criminal aliens to elude federal authorities. How is that not considered treason?
Democrats have made it clear that they are putting illegal aliens ahead of American citizens. They are willing to lose federal funding, just to protect illegals. American citizens will suffer, thanks to a lack of funds. Needed programs and improvements will be neglected. But at least criminal aliens will be safe, right Jerry Brown?
President Trump's words will put the necessary pressure on Congress. They can't keep letting sanctuary cities defy our laws. A sharp cut in funding might go a long way in ending this ridiculous policy. Liberal mayors and leaders will have to choose between federal grants and illegals.
I wonder which is more important to them?
Patriotic Americans who live in sanctuary regions must decide as well. Should you continue to support local governments that neglect citizens? Or should these hacks be voted out of office?
It's your choice, after all.
Source: Daily Caller