Bernie's Supporter List Goes Public – It Turns Out His Top Donor Occupation Is 'Teacher'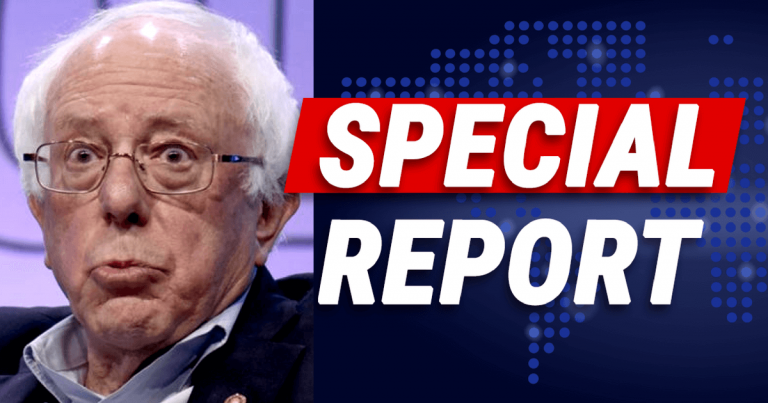 Don't look now, but Democrat presidential hopeful Bernie Sanders is surging.
His campaign raised over $34.5 million in the fourth quarter of 2019. That's the most of any Democrat candidate in the field.
But who is giving Sanders all this money? Who is most likely to donate to his socialist campaign?
Well, the answer might scare you…
Sure, Sanders gets lots of money from left-leaning companies like Starbucks, Amazon, Wal-Mart and Target.
However, among individual donors, one particular occupation tops the list.
Via The Daily Caller:
The most common occupation for fourth-quarter donors to 2020 Democratic presidential candidate Sen. Bernie Sanders is teacher, his campaign said Thursday.
I'm not surprised in the least, are you?
But it IS a little scary — this means that most teachers support a socialist agenda. As a result, our kids are being taught by socialist sympathizers.
We're not talking about a small amount of money, either.
Sanders' $34.5 million haul easily outstripped Mayor Pete Buttigieg ($24.7 million), for example. We haven't heard how Joe Biden and Elizabeth Warren fared in the fourth quarter, though.
Even so, if the #1 occupation on Bernie's list is teacher, that's a warning sign for me.
It should be a red flag for all parents, in fact. This so-called "progressive" education is already spinning out of control.
And if Sanders actually wins the nomination, expect schools to push socialist propaganda even harder.
THAT is the scariest possibility of all!
Do you think it's frightening to see so many teachers support Bernie Sanders? SHARE if you do!
Source: The Daily Caller