After WWII Vet Loses Retirement Money To Thieves – Patriots Rally To Give Him Over $12,000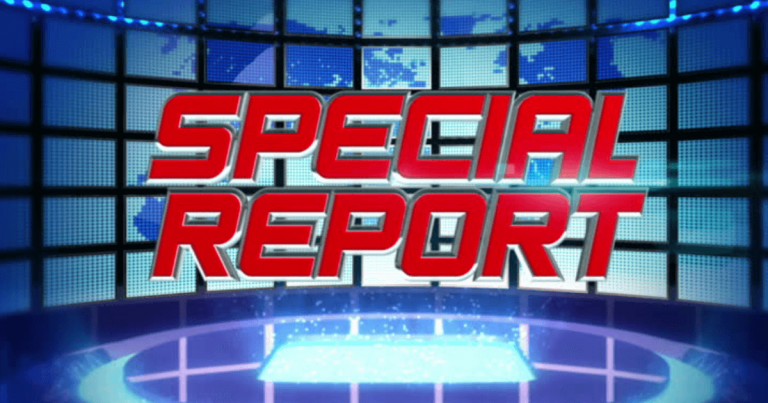 The holiday season is undoubtedly my favorite time of year.
For at least a little while, we can put the political battles behind us and focus on the good things in life.
And stories like this are what the holidays are all about!
You see, a couple years ago, a 92-year-old World War II veteran from California fell on hard times: a scammer stole $10,000 from him.
That money was supposed to go towards Floyd Smith's retirement. But one amoral trickster totally ripped him off!
This is NOT how you treat someone who bravely served his country.
But there's good news — when kindhearted patriots heard this story, they rallied around the WWII vet.
Via Breitbart:
A World War II veteran from California fell on some pretty hard times when scammers took away $10,000 that he meant to put towards retirement, until a couple of strangers got together to gift him enough money to cover what he lost.
That's fantastic!
Smith may have lost $10,000 to an unscrupulous thief, but a GoFundMe page managed to raise $12,472.60.
This means he got all his money back, and then some!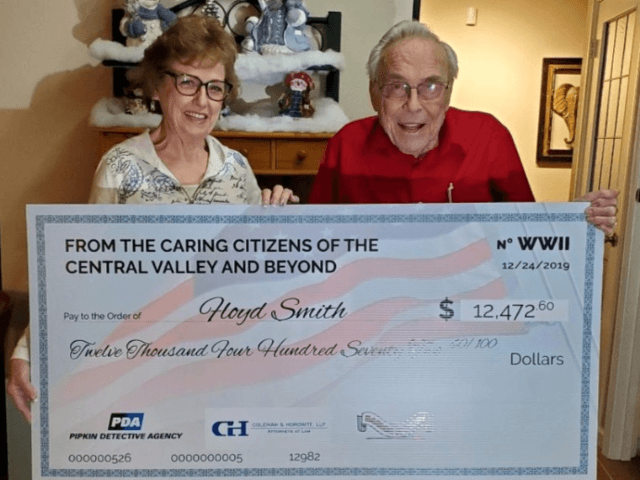 It's like a Christmas miracle, it really is.
Smith couldn't get his money back by taking the thief to small claims court (a judge ruled in Smith's favor, but of course the thief never paid up).
However, this brave WWII vet still came out on top, thanks to hundreds of good-hearted souls!
And as Smith told KFSN this week:
Isn't that amazing? So many good people in the world.
There are indeed, good sir!
This proves that despite the thieves and other bad people, the good people will always win out in the end.
And that's a holiday message worth spreading, don't you think?
SHARE this amazing holiday story of charity and good karma!
Source: Breitbart