Hours After Schiff's Hearing Comes To An End – Mike Pence Drops His Impeachment Gavel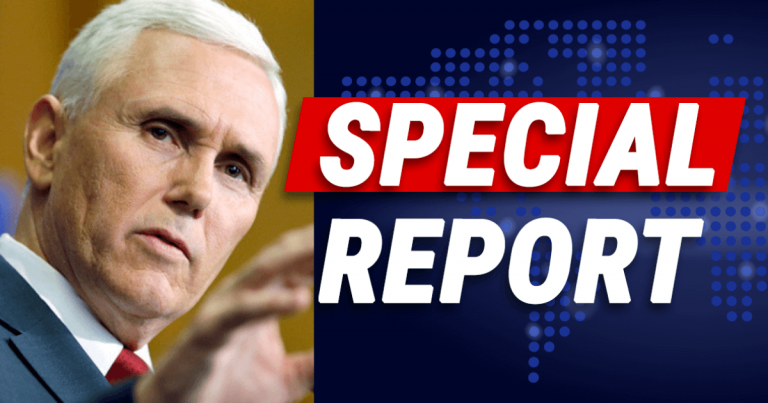 Adam Schiff's impeachment charade is finally over—and Mike Pence is telling Americans what he thinks about it.
For months, Democrats have spent all their time and energy on impeachment. It's all their allies in the mainstream media would talk about.
Meanwhile, what have they done to help Americans?
Pelosi said they can walk and chew gum at the same time. Really? Then why haven't they passed anything meaningful to help Americans, while they put on this impeachment show?
Vice President Pence has been watching all of this very closely.
And now he's letting everybody know what he thinks about all this.
From Daily Wire:
Vice President Mike Pence spoke at the naval construction site Fincantieri Marinette Marine in Wisconsin… when he took a moment to criticize the Democrat-led impeachment inquiry.

"While Democrats in Congress continue to spend all their time on endless investigations and a partisan impeachment," he said, "they haven't been able to find time to fund our national defense or give us the increases that President Trump knows that we need. It's really incredible."
Boom! Mike Pence isn't one to criticize his rivals. He prefers to find bipartisan solutions.
So when he comes out swinging against Democrats, you know he means business!
Vice President Pence spoke at a naval construction site to discuss the ongoing need for our military to get funding and support.
President Trump is all on board to make sure our military is the most advanced, most-capable of the world.
But that requires funding from Congress.
What has Congress been up to these days?
Oh yeah, impeachment. Pence roasted the Democrats over their endless investigations and partisan impeachment.
As they've been trying to doom Trump, they ignore our national defense. Not to mention they're leaving trade deals like USCMA to collect dust!
Pence is calling out the do-nothing Democrats for doing nothing in office. They spent God knows how much on these impeachment hearings?
But passing bills to improve our military and land trade victories? Of course not!
Perhaps the only day we get a Congress that cares about our country, is the day we vote those liberals out for good.
SHARE to thank Mike Pence for standing up for Trump!
Source: Daily Wire