After Schiff Reveals Public Impeachment Hearing – House Republicans Drop Subpoena Hammer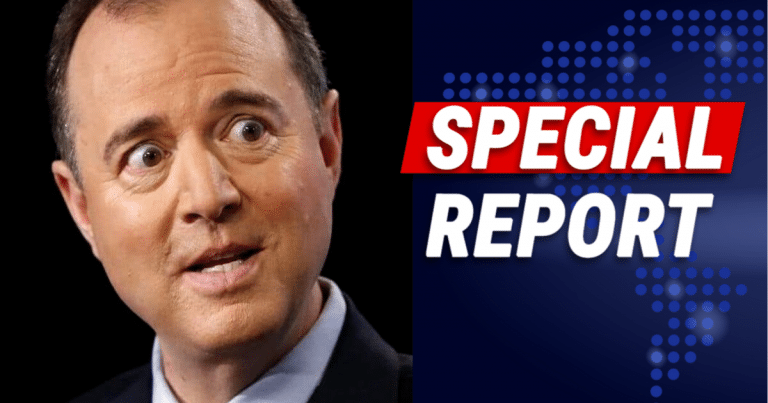 Adam never thought Republicans would dare – here it comes, Schiff!
Democrats and the mainstream media are fighting tooth and nail to hide the whistleblower's identity.
But after Adam Schiff announced a public impeachment hearing, Republicans have finally decided to act.
They can't allow this to continue if the whistleblower remains hidden. The American people – and President Donald Trump – have a right to know, especially since we know how biased he is.
That's why the GOP, led by Rep. Jim Jordan, is making a strong move toward transparency.
They're dropping the subpoena hammer!
Via Washington Examiner:
Republicans intend to subpoena the whistleblower at the center of the impeachment effort against President Trump.

Rep. Jim Jordan said that Republicans will attempt to get the whistleblower to testify before Congress in a public hearing.
This MUST happen, or Republicans should slam the brakes on this train wreck.
Numerous House Republicans have called for the whistleblower to testify, and Trump has also made the same demand.
At the very least, Trump should be able to face his accuser in court, right?
What Jordan and the rest of the GOP wants is simple: they want the whistleblower to testify.
His attorneys said they can "neither confirm nor deny the identity of the Intelligence Community Whistleblower."
They're obviously dragging their feet. They're trying to keep this man under wraps.
But if the subpoena goes through, they might not have any choice in the matter…
Whoever this whistleblower is, he NEEDS to come forward. And he also needs to testify.
No more secrets, no more cover-ups, no more behind-closed-doors garbage.
Here's what I say: bring this guy out into the open, and the Ukraine call transcripts along with him!
SHARE if you think the whistleblower should testify before Congress!