After Schiff Locks Out Republicans – Lawmakers Storm Impeachment Session, Shut Him Down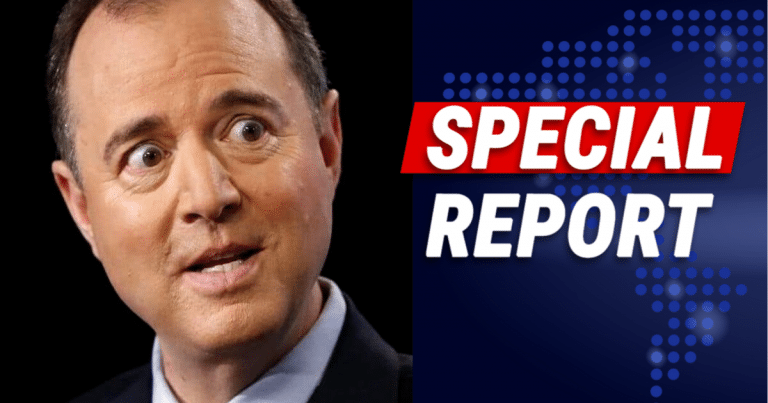 Republicans finally had it with Schiff – and they took action!
President Trump and the GOP are showing frustration over how the Democrats are running this "impeachment inquiry."
Adam Schiff is conducting closed-door sessions, refusing to reveal the whistleblower's identity, and it looks like he is denying Trump a right to defense.
Schiff is being accused of leaking details out of context to make Trump look bad and build his case.
Well, a group of Republicans have had enough.
And they took steps to break down the doors.
From Fox News:
House Republicans led by Rep. Matt Gaetz, R-Fla., on Wednesday essentially stormed a closed-door session connected to the impeachment investigation of President Trump, prompting House Intelligence Committee Chairman Adam Schiff to suspend the proceedings in a remarkable scene…

"We're going to try and go in there, and we're going to try to figure out what's going on, on behalf of the millions of Americans that we represent."
Woah. House Republicans—over 30 of them—led by Matt Gaetz stormed one of Schiff's closed-door sessions.
They demanded that Democrats stop playing their obviously unbalanced game and be open with the American people.
Schiff and his Democrats refuse to divulge the results of testimonies and hearings. Meanwhile, Republicans sitting in these meetings say what is revealed only exonerates Trump more.
Is Schiff hiding the details to prevent the American public from knowing the truth? Looks that way.
These Republicans made such a stink, Schiff had no choice but to suspend the day's proceedings. Cowarding out, huh Schiff?
Come now, if you have nothing to hide, why not let these Republicans at least sit in on the meeting? They don't have to ask questions or interrupt. Just let them know what's going on.
But this act by House Republicans is remarkably bold and a sign that Americans have had enough. Republicans are taking a stand against Schiff and the left's petty games.
Expect to see more bold moves like this happening in the future.
SHARE if you want this impeachment charade shut down!
Source: Fox News