Adam Schiff Launches "Oversight" Committee – He Is Investigating In Real-Time The Trump Administration Response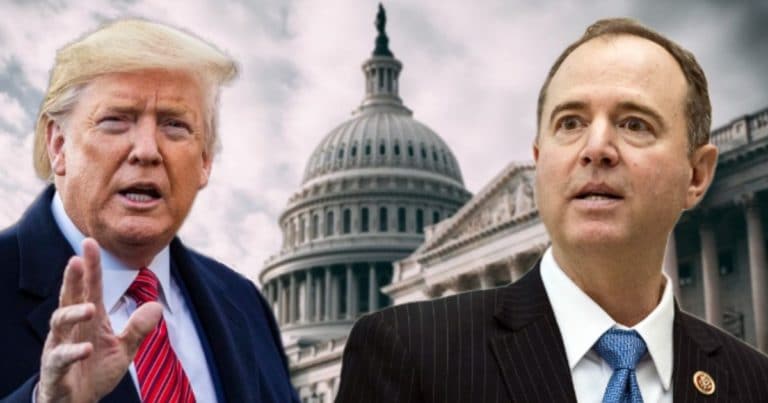 What's Happening:
Adam Schiff, the House Intelligence Committee Chairman, is conducting his new Coronavirus oversight committee to oversee the Trump administration response in "real-time."
Schiff pledged his oversight would be bipartisan, although so far it has only publicly garnered support from other EDemocrats such as Sens. Kamala Harris and Dianne Feinstein.
Democrats' aggressive oversight into the situation is concerning. Here's why…
Why it's important:
President Trump has significant latitude during national emergencies, and he has exercised this power during the coronavirus pandemic.
Trump recently outlined his perspective on the events leading up to the pandemic in a White House press briefing via video, explaining the early actions he took while the media seemed to downplay the situation.
And while the committee's primary focus to guarantee the relief fund dollars are distributed appropriately, Adam Schiff seems more interested in looking to the past.
From the NY Post: "While Schiff pledged that the 9/11-style commission… called for would be bipartisan, the former impeachment manager zeroed in on the Trump administration's missed warning signs to address the virus."
This stands in stark contrast to comments made by House Majority Whip James Clyburn, who said: "My understanding is that this committee will be forward-looking, we are not going to be looking back on what the president may or may not have done back before this crisis hit."
But according to Schiff, this is shaping up to be yet another investigation in a long line of probes led by the Intelligence Committee Leader into the President. And Trump has already responded to the committee by saying, "this is not the time for politics."
Key Takeaways:
Adam Schiff is using a newly formed coronavirus oversight committee to conduct real-time monitoring of the Trump administration response.
So far, Schiff stated he will be using the committee to review warning signs the Trump administration has missed.
President Trump is calling out Schiff's use of the committee as political.
Source: NY Post