Moments After Schiff Revealed Public Hearings – Trump's Approval Rating Took A Sharp Turn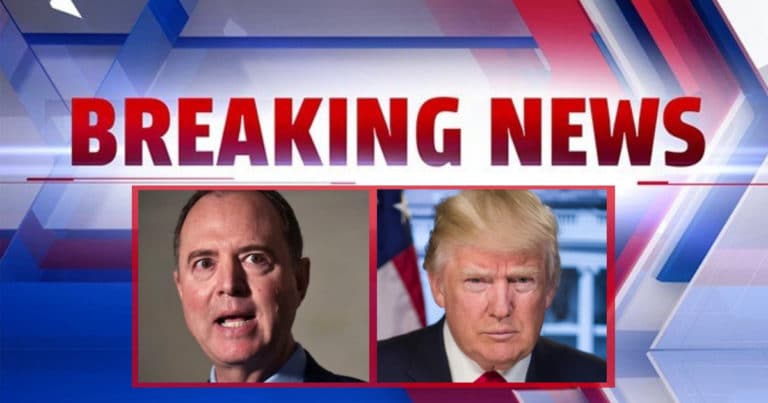 Adam tried to turn up the impeachment heat – even he didn't see this coming!
We've had to endure nearly a month of closed-door impeachment hearings.
Pelosi and Schiff have been trying to build a case against the president—without our knowledge or approval.
Only recent has Schiff announced open-door hearings. But they're set to happen next week
Most Americans haven't seen anything to remotely suggest Trump did anything wrong. Yet Democrats keep pushing this impeachment scheme.
How has that impacted Trump's approval?
From Rasmussen Report:
The Rasmussen Reports daily Presidential Tracking Poll… for Thursday shows that 50% of Likely U.S. Voters approve of President Trump's job performance.
As the media continues to push the impeachment narrative, President Trump's approve jumped to 50%. Wow! He was at 45% just days earlier.
The president himself weighed in on this news.
From Twitter:
THANK YOU! #MAGA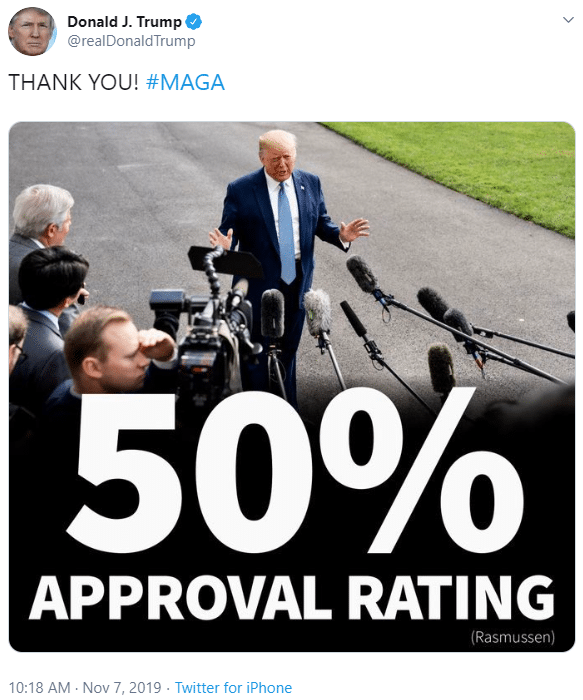 It's no secret that Americans aren't on board with this impeachment charade. We've seen the transcript of the call.
We also know quite a bit about the whistleblower behind all this. He is a partisan Democrat that appears to have been conspiring with Adam Schiff and worked for Biden.
Nothing about their case holds water. In fact, this is just more partisan attacks on a president working hard to help Americans.
Many Americans see that. And they're getting sick and tired of this impeachment push.
How much longer do we have to put up with this game? And how much longer do we have to put up with a Congress that refuses to work with our president?
I guess until 2020, huh? When we kick them all out in a red Trump wave.
SHARE if you support Trump, not impeachment!
Source: Rasmussen Reports, Twitter