New Evidence Slips Out On Schiff's Whistleblower – In 2017 White House He Was Overheard Plotting Trump's Removal, According To Source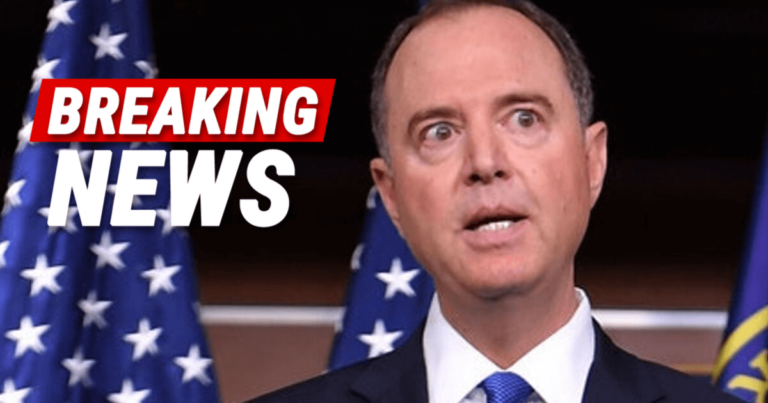 Some new evidence is coming out of Washington—and it could shake up impeachment more than the swamp expects.
Plenty of patriots feel this impeachment push was a setup from the very beginning. The more we learn about the Democrats at the center of it, the more we are convinced.
The so-called whistleblower who sparked the impeachment inquiry was apparently in the White House at the start of the Trump administration.
And some people say they overheard a conversation that casts the premeditation of everything that's happened in doubt.
From Real Clear Politics:
"Just days after he was sworn in they were already talking about trying to get rid of him," said a White House colleague who overheard their conversation.

"They weren't just bent on subverting his agenda," the former official added. "They were plotting to actually have him removed from office."
Hmm… how interesting. How was the whistleblower talking about Trump's removal—over 2 years before the Ukraine phone call?
The man who is often considered the whistleblower was apparently overheard talking to Sean Misko (a Democrat who went to work for Schiff) in early 2017.
Talking about trying to "get rid" of Donald Trump.
According to the source, this wasn't just about merely subverting his agenda. This was a plot to remove the duly-elected President of the United States from office.
So, if this source can be trusted, it seems that this so-called whistleblower was talking about finding a way to remove your president.
This lends credibility to the belief that this was never really about Ukraine. Instead, it looks more like a plot from the beginning to remove a president they didn't like.
Was this the plan all along? Were Schiff, Pelosi, Nadler and all the House Democrats just looking for an excuse to impeach Trump?
And his taxes and the Mueller report couldn't dig up what they needed?
Were they, like this whistleblower, plotting to take down Trump from day one?
That's what many Americans want answered.
SHARE if you think these whistleblower comments should be investigated!
Source: Real Clear Investigations