After Schiff's Star Witness Accuses Pence – The Vice President Drops His Ukraine Hammer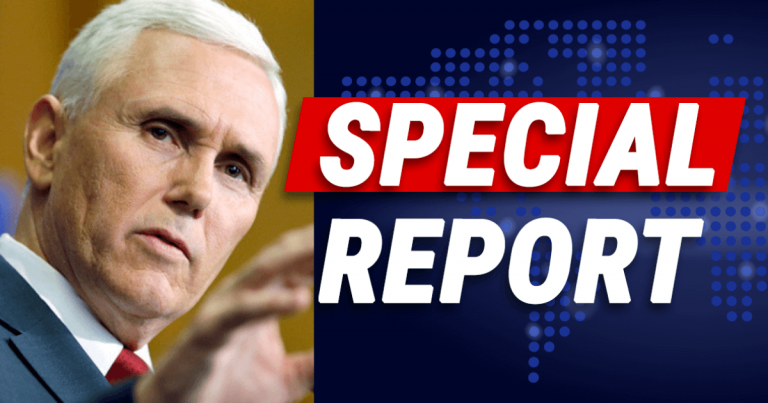 Sondland told an interesting story – so Mike Pence set the record straight!
Democrats were pinning all their hopes on Ambassador Sondland's testimony. But it turns out this man has a pretty bad relationship with the truth.
During his testimony, Sondland was doing his darndest to prove that Trump pressured Ukraine to investigate the Bidens.
But, the problem is, the facts don't stack with his claims.
In fact, at one point during the hearing, he made wild claims about Vice President Mike Pence.
He says he had a conversation with Mike Pence about Trump's demands for an investigation.
There's just one problem, Mike Pence had a fiery response ready.
From Fox News:
Vice President Pence's office on Wednesday flatly denied Ambassador to the European Union Gordon Sondland's testimony that the two had a conversation in Ukraine in which the latter raised concerns that aid had become linked to investigations sought by President Trump…

"The vice president never had a conversation with Gordon Sondland about investigating the Bidens, Burisma, or the conditional release of financial aid to Ukraine based upon potential investigations," Pence said in his statement. "Ambassador Gordon Sondland was never alone with Vice President Pence on the September 1 trip to Poland. This alleged discussion recalled by Ambassador Sondland never happened."
According to Vice President Pence, he never had a conversation with Sondland about Trump and Ukraine investigations.
He clearly said the alleged discussion "never happened."
Answer me this, who are you going to believe more, Mike Pence or this ambassador?
Pence has a long history of honesty and integrity. Even the fake news can't slime they guy. When he says very directly that he never had this conversation with Sondland, he's most-likely telling the truth.
We've already seen that Sondland seems to be willing to say anything to hurt the Trump administration.
He vowed that Trump wanted a quid-pro-quo from Ukraine. Then he quotes a conversation with Trump where the president directly stated he didn't want a quid-pro-quo.
Um… is Sondland living in a fantasy land? Does he not pay attention to the very things he is saying?
Perhaps he thought he could throw Mike Pence under the bus, because how could anyone disprove a conversation took place?
Maybe he assumed the Democrats and media would just eat it up. He wasn't counting on Pence dropping the hammer on him.
More and more it looks like this guy is marching hand-and-hand with the delusional Dems who think they can make Pelosi POTUS.
But he's dreaming and so are the rest of the swamp.
SHARE if you stand with Mike Pence, not the impeachment Democrats!
Source: Fox News