Supreme Court Reveals 3 New Trump Cases – And For The First Time, Justices Will Hear Them Over The Telephone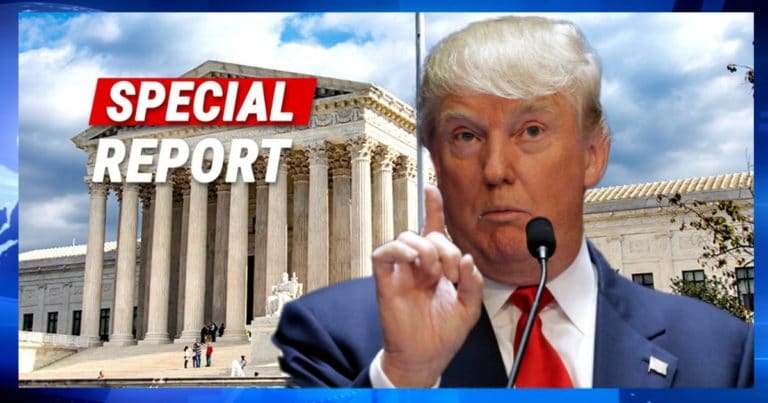 As state governors lockdown the country, the Supreme Court refuses to stop. They aren't going to let the fear of a disease prevent their solemn duty to our people.
Important cases are pending and our justices won't sit back and let them linger. But that doesn't mean they will subject themselves or anyone else to unnecessary harm.
So, the highest court in the land is taking unprecedented steps to keep Americans safe—while fulfilling their job.
From CNN:
The Supreme Court will hear major cases on President Donald Trump's financial documents, religious freedom and the Electoral College via telephone next month and make oral arguments available for live audio broadcast in an unprecedented move.
The Supreme Court will hear three major cases during the month of May. Even though the threat of the virus will most-likely still exist (in some form) by then, they are taking new measures to prevent infection.
The court will be hearing cases on Trump's finances, religious freedom, and the Electoral College, via teleconference.
Instead of packing the court with nearly 500 spectators, they will allow lawyers to make their case over the phone.
In addition to that, they will make the audio available online in live broadcasts, for the first time ever.
This is a significant step. We know that several of our justices are older—and perhaps at greater risk of complications if they catch the virus (I'm looking at you, RBG).
Instead of just shutting down the court, they are determined to continue their work.
Some of the cases involve Democrats trying to pry Trump's financial records out of his hands. This case has been dragged out for months. It will finally be heard by the SCOTUS.
Other cases involve "faithless" electors who tried to vote for candidates that did not win their state in 2016—which will have an impact on the upcoming election.
The final case address's a rule from Obamacare that forced companies to provide birth control—even if it conflicted with their religious views.
All important cases. And none of them should be delayed over fears of this virus.
The good news is that we can be assured that our legal system can continue, even as your local businesses cannot.
SHARE if you want the Supreme Court to continue its job—and give the president clear victories.
Source: CNN