Supreme Court Rules 5-4 For President Trump, Gives Him The Power To Fire Obama-Created CFPB Chief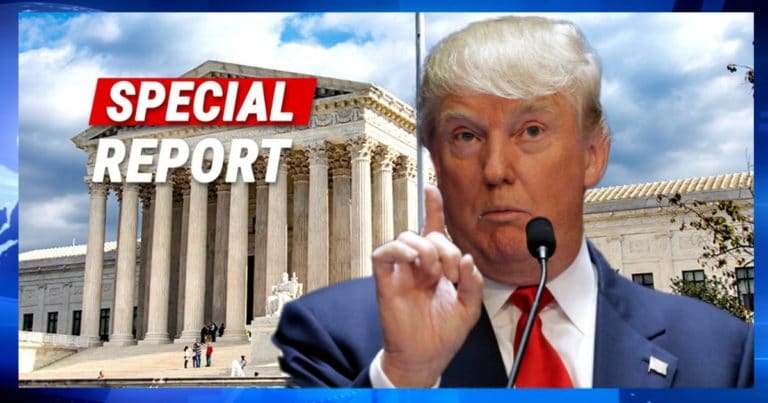 The Supreme Court has been ruling on major cases throughout the Summer of 2020.
Some of which have upset Trump supporters, as the court sided with the liberal opinion.
But they recently decided that the president has the power to fire, for any reason, the head of a controversial organization created by Obama and spearheaded by Elizabeth Warren:
The Supreme Court on Monday ruled that the federal law which created the Consumer Financial Protection Bureau (CFPB) during the Obama administration unconstitutionally limited the reasons for which the president could fire its director — but in doing so allowed the agency to continue operating, saying that the part of the law requiring certain reasons for the director's removal is "severable" from the rest…

The ruling from the high court could affect the authority of dozens of other federal agencies with quasi-independent status, like the Federal Reserve and the Social Security Administration.
Why is this major ruling so important?
There was also an abortion case announced the same day, so this significant case did not get much media coverage.
The CFPB was created in 2008 after the mortgage crisis. It had oversight on banks and other large companies. Because of the way the law was written, the president did not have the power to fire and appoint his own head to this seemingly powerful agency.
This is not in keeping with most federal agencies that answer to the president.
It could result in the agency—a product of socialist-leaning Democrats—to defying a president's authority and agenda. Which meant the president—nor anyone else in government—had the power to hold this agency accountable.
The Supreme Court ruled that this was unconstitutional. They decided that the agency could continue, but its director could be removed by the president "at will."
This is a huge win for Donald Trump—whose administration largely focuses on limiting government interference in the economy. The CFPB exists, to some, for the sole purpose of overregulating banks and other industries.
Thanks to this ruling, the president can appoint a director that will carry out his agenda.
Key Takeaways:
The Supreme Court ruled Trump can fire the director of the CFPB.
The agency was created by Obama and many considered it too powerful.
As written the law prevented a president from firing the head of the CFPB.
Now, Trump can appoint his own director at will.
Source: Fox News