Senate Democrats Just Turned On Chuck Schumer – He Gets Grilled In Conference Call Over Failure To Take Senate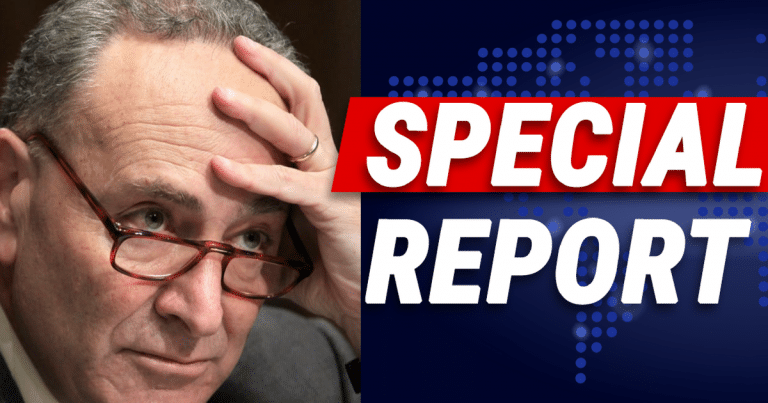 What's Happening:
The 2020 Election was Chuck Schumer's big chance to win back the Senate for the left. But that didn't happen.
Even with two races left to runoffs in January, the best they'll do is a 50/50 split, a far cry from what they were hoping.
Republicans had more seats to defend and many were going to be close races. But still, Democrats fumbled the ball.
They spent hundreds of millions to unseat respected and accomplished Republicans like McConnell and Graham—who won by landslides.
Even in close races, Republicans were clear victors. So, Senate Democrats gave Schumer a pretty hard time:
Senate Minority Leader Charles Schumer (D-N.Y.) is in listening mode as colleagues are venting their disappointment over falling short once again of winning back the Senate majority…

So many Democratic senators wanted to speak out during last week's call that Schumer scheduled a rare Sunday conference call to give them a second chance to unburden themselves.
Ouch. Senate Democrats wanted to complain so much to Schumer he had to schedule a second call to let them whine.
They were so certain they'd win a majority in the Senate and force their radical agenda. Instead, they came up with a big ol' goose egg.
In fact, some races that appeared like easy victories (such as unseating Sen. Collins) according to the polls turned out to be major upsets.
I wonder what went wrong? Well, listening to the polls was their first problem. Their second was supporting a radical agenda that few Americans want.
The third, I guess, was trusting in a man like Schumer who—like Pelosi—refuses to work or cooperate with his Republican colleagues.
Again and again, Democrats have chances to put aside politics and do what is best for Americans. And—as usual—they put their lust for power over the good of the country.
We're not at all surprised they lost.
Key Takeaways:
Democrats wasted millions trying to win back the Senate.
Many of them complained to Schumer, blaming him for their losses.
They spent over $100 million in more than one race, only to lose to top Republicans.
Source: The Hill