Democrats Plan 'Switcheroo' In Senate – If Joe Biden Wins, They Want To Flip-Flop, Remove The Filibuster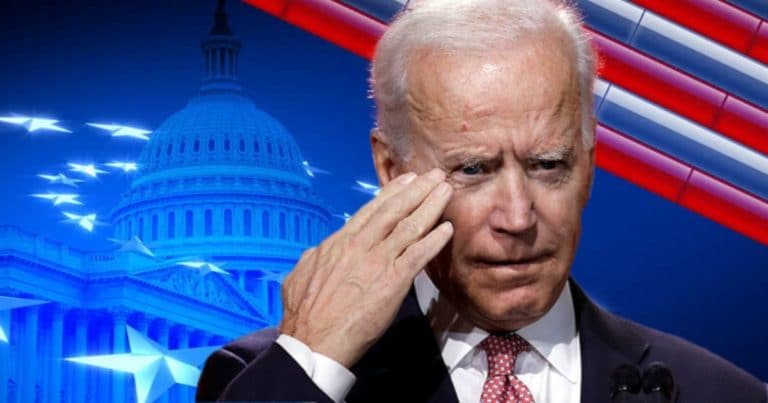 What's Happening:
Senate Democrats don't know what to do. With Joe Biden on the ticket, the election is far from certain.
If they do end up removing Trump from the White House and retake the Senate, they would have tremendous influence over the country… except for one rule. If they keep it, they have a way of stopping Trump's agenda.
But if they win, they want to pull a switcheroo in the Senate. They admit they might flip-flop and remove the filibuster entirely:
Senate Democrats are floating a possible change in the body's rules that could do away with the legislative filibuster, a guardrail that lets a minority of at least 40 senators prevent a bill from getting to a final vote…

The move also comes as Democrats prepare to potentially take control of the Senate and the presidency in November's election, and are concerned Republicans may use the rule to put up blanket resistance to a possible President Joe Biden's agenda.
Under the current rules, only 40 senators can block a bill from getting to a final vote. That means, Democrats in the Senate have a way to stop Trump and McConnell from passing legislation (the filibuster for judge confirmations was eliminated years ago).
Democrats have used this to rule to block some of Republicans' reforms, including Sen. Tim Scott's recent police reform bill. But if they are able to retake both the White House and Senate, Republicans could easily use the rule against them.
Our Take:
Now, it appears they are trying to game the system, as it were, for that possible scenario. If Trump loses and enough Republicans lose their Senate races, Democrats want to make sure no conservative ever has a voice in Washington, again.
It appears that the curtesy afforded to Senate Democrats over the last four years they want to eliminate. This is much like how House Democrats behaved during their impeachment probe. Although Republicans had the right to request and question witnesses, Democrats used their majority to ice them out.
Considering the Democrats' agenda is becoming increasingly left-wing, it appears they do not want conservative states to have any input in the direction of this country.
Today, Democrats embrace the destruction of national monuments, defunding of police, reparations, and an overall massive increase in government power.
Any efforts to derail or oppose their agenda, they simply will steamroll.
Key Takeaways:
Senate Democrats seek to eliminate filibuster rule for legislation.
This would give them total power, should they retake the Senate and White House.
The end of this rule would prevent the minority party from having any say in government.
Source: Fox News