After Senate Hearing Turns Into Shouting Match – Video Shows Chief Justice Roberts Stepping In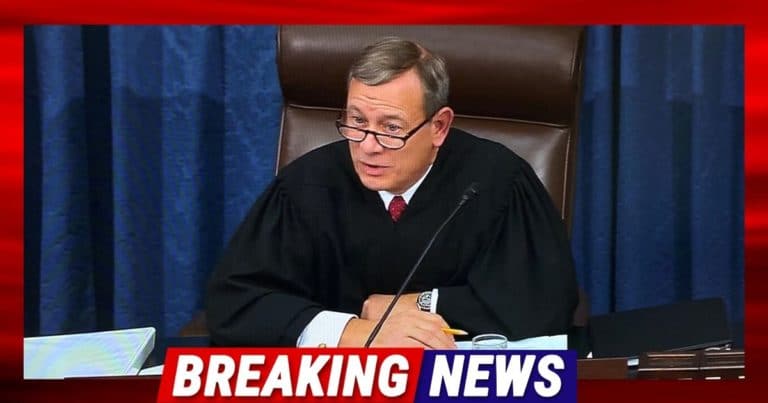 Yesterday marked the beginning of the Senate impeachment trial. Thanks to Chuck Schumer, the proceedings lasted well into the morning.
As Democrats tried to add what felt like endless amendments to get more evidence for their "overwhelming" case, things started to get heated.
That should come as no surprise. Republicans think House Democrats did a poor job establishing Trump's guilt during their inquiry.
So Nadler and the others resorted to accusing Republicans of a "cover-up" because they refused to bend to Schumer's demands.
Trump's lawyers responded by rebuking the left for their accusation, demanding they apologize.
Supreme Court Justice John Roberts felt the need to step in and bring up an important point.
From Daily Caller:
The Senate impeachment trial of President Donald Trump grew so heated early Wednesday morning that Chief Justice John Roberts stepped in to remind both the House impeachment managers and Trump's defense team to "remember where they are."
Wow, things must have been getting out of hand for Roberts to finally speak up and warn both sides.
It's clear it came to this, thanks to the left's antics. House Democrats rushed their impeachment scheme. They made a mockery of this process by sitting on the articles.
Now, Nadler wants to accuse the Republicans of a cover-up, all because Democrats didn't do their homework before showing up.
All this has forced Trump's legal team to go on the offense, calling out Democrats for what they seem to be doing.
Chief Roberts is forced to maintain order during this entire process. A process we think should never have been started in the first place.
Meanwhile, Trump continues to work for the American people.
And we think many Americans just want this over with so we can get back to the 2020 election.
SHARE if you think this impeachment trial is a total waste of time and tax dollars!
Source: YouTube, Daily Caller