After GOP Moves To Condemn Impeachment – 9 Of Your Republican Senators Turn On Trump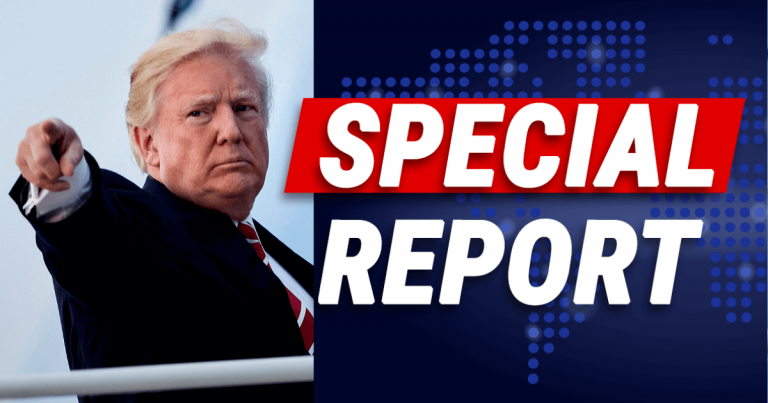 If you asked Trump fans what their biggest gripe is today, I can guess what their response would be:
Republicans on Capitol Hill failing to support our President.
Many pro-Trump citizens say GOP politicians aren't doing enough to help Trump during this impeachment crisis, and I'm inclined to agree.
And it really ticks me off.
When Senate Republicans introduced a resolution condemning the impeachment inquiry against Trump, 44 GOP Senators supported it.
But 9 did not back the resolution!
And here are those 9, courtesy of The Hill:
Sen.

Mitt Romney

(R-Utah),

Susan Collins

(R-Maine),

Lisa Murkowski

(R-Alaska),

Cory Gardner

(R-Colo.),

Lamar Alexander

(R-Tenn.),

Mike Enzi

(R-Wyo.),

Johnny Isakson

(R-Ga.),

Dan Sullivan

(R-Alaska) and

Rob Portman

(R-Ohio).
Oh look, Mittens Romney is on there. Big surprise, right?
I say condemn all those who didn't agree to condemn! I say we need to call out those who are supposed to be on Trump's side, but don't act like it.
This is a very important resolution, led by Senate Judiciary Chairman Lindsey Graham (R-S.C.), who has railed against impeachment from the start.
Graham says Trump has been "pretty much shut out" of the proceedings, and "God help future presidents."
This can't be allowed to continue!
Democrats can't hold closed-door meetings about removing the president, and refuse to involve Republicans OR American citizens.
And while 44 GOP senators agree with this, 9 obviously don't.
I guess they don't care about due process. I guess they don't care about supporting the President of the United States against this baseless attack.
That's why we should remember those 9 names above:
When it comes time to vote again, don't forget that they refused to back Trump during the toughest moment of his presidency!
SHARE if you support Donald Trump, and condemn these 9 anti-Trump GOP senators!
Source: The Hill