Georgia Senator Drops Bill On Police Defunders – If They Don't Stop, She Wants To Slash Their Federal Highway Funding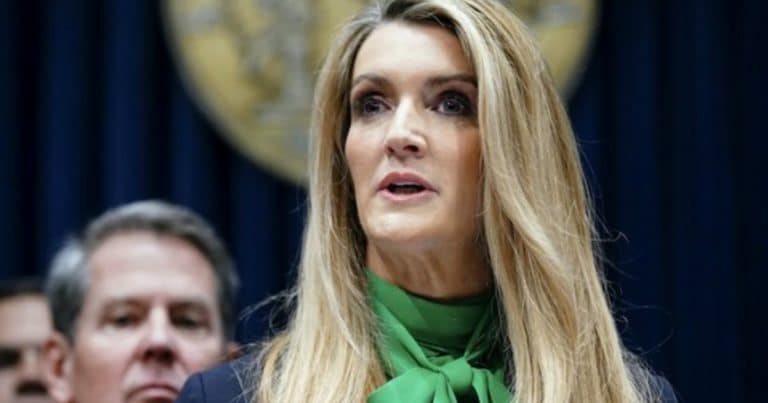 Cities around the nation are threatening to "defund the police," slashing law enforcement funds.
But if they do, they should watch out for a strong response from the federal government.
Sen. Kelly Loeffler (R-Ga.) introduced a bill this week that might silence some of the calls to "defund police."
Basically, Loeffler says if cities choose to take funds away from law enforcement, the government should "defund" them.
From Fox News:
Sen. Kelly Loeffler, R-Ga., is introducing a bill Monday that would withhold federal highway funding from states and local governments that reduce funding to law enforcement without a clear budgetary need amid the 'defund the police' push from some Democrats.
The bill is called the "Protecting Public Safety and Supporting Law Enforcement" Act.
And it would require the U.S. Secretary of Transportation to withhold 5 percent of "certain highway safety funds" from any state the cuts police funding.
Furthermore, if a local government cuts funding to police departments, states can withhold funds from that locality.
Said Loeffler in a statement:
We're seeing the radical idea of defunding the police play out in real-time in places like Minneapolis, Minnesota and Seattle, Washington, and it is frightening.
Some Democrat leaders and many voters around the country have called for major law enforcement overhauls.
The George Floyd tragedy kicked off a series of protests and riots, which have resulted in fresh calls for legislation.
However, Loeffler believes simply cutting funds from the police isn't the answer.
This reckless and dangerous defund effort will jeopardize public safety, create chaos and increase crime, Loeffler said.
She added that it's important to address police misconduct, but stressed the importance of ensuring that law enforcement has all the resources it requires.
So far, cities like New York and Los Angeles have already moved to slash funds for police.
And the Minneapolis City Council also has plans to "dismantle" their police department.
But if Loeffler's bill passes, it may cause other cities to second-guess similar ideas.
Key Takeaways:
Sen. Kelly Loeffler wants to pass a bill that punishes cities and states for unnecessarily defunding police.
The Protecting Public Safety and Supporting Law Enforcement Act will cut some highway funding from states that cut law enforcement funds.
This bill is designed to de-incentivize the "defund police" concept.
Source: Fox News