Democrats Just Turned On Their Own Senator – A Thumbs-Down On Congress Floor Has Kyrsten Sinema In Hot Water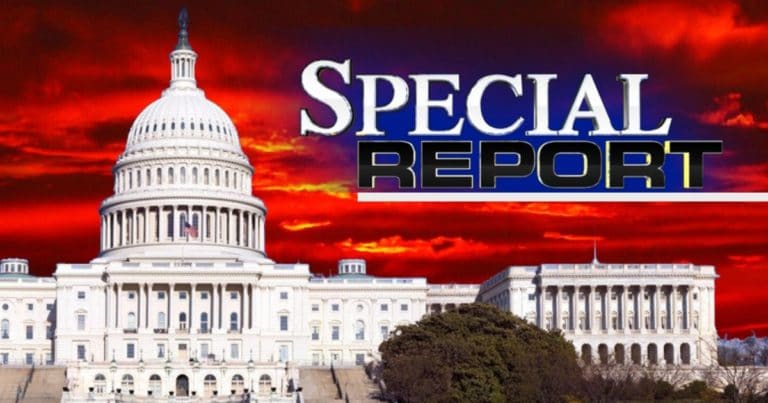 What's Happening:
It doesn't seem Democrats—the party of "tolerance"—are willing to tolerate anyone that disagrees with them.
Sure, we see that all the time against Republicans. But if you're a Democrat and you defy their agenda—look out!
As the party lurches to the left, there remains little room for moderates. That's not great if you're a Democrat from a conservative state—and you are against their $15/hour minimum wage.
One Democrat is, and she felt the wrath of this party of "inclusivity."
From HuffPost:
Sen. Kyrsten Sinema (D-Ariz.) faced criticism Friday afternoon for the way in which she chose to vote against a provision to gradually raise the federal minimum wage to $15 per hour ― with an exaggerated thumbs-down hand gesture…

Although hand gestures are commonplace on the Senate floor, particularly in the coronavirus era, Sinema's casual body language was disappointing to some who saw the gesture as belittling the fight to end poverty wages.
Democrats have become so tolerant these days, that they are upset by the way someone "thumbs down."
Here's Sinema giving the thumbs down:
Did Sinema really have vote against a $15 minimum wage for 24 million people like this? pic.twitter.com/Jv0UXLKLHI

— Sawyer Hackett (@SawyerHackett) March 5, 2021
Are you kidding me? Seven Democrats voted against the toxic $15/wage hike. Yet Democrats wanted to make an example, it seems, of Arizona's Sinema.
There is a reason for that. Sinema is one of only two Democrats opposed to ending the filibuster. They have attacked Joe Manchin relentlessly for his unwillingness to kill the rule.
It was only a matter of time before they found reasons to attack Sinema, the only other Democrat who supported the filibuster—giving Republicans veto power in the chamber.
Arizona is a traditionally red state, which puts Sinema—like Manchin—in an awkward position. She has to find a moderate path in order to keep voters happy.
Democrats on the far left (who are increasingly taking over the party in D.C.) don't like that. They will keep trying to find ways to intimidate and bully Sinema, so that she'll eventually get in line.
But hopefully, this Democrat will keep fighting back.
Key Takeaways:
Democrat Sinema voted down the $15/hour wage hike, sparking backlash.
Leftists attacked her over how she voted with a thumbs down.
Sinema is one of a few moderate Democrats being targeted by the far-left.
Source: HuffPost